"We've Got a Long Year Ahead of Us…": Lewis Hamilton Retracts 2022 F1 Championship Surrender With Resounding Statement
Published 05/07/2022, 5:28 PM EDT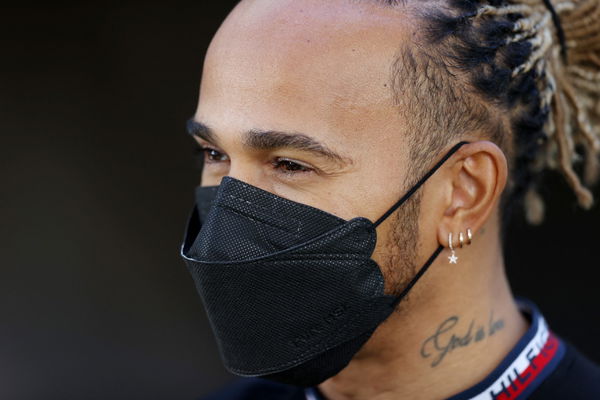 Lewis Hamilton is one of the greatest drivers to grace F1. The Briton has enjoyed an ultra-successful career that sees him sit tied for the number of titles alongside Michael Schumacher. He dominated the turbo-hybrid era like no other picking up 6 of his 7-titles during the era.
ADVERTISEMENT
Article continues below this ad
However, this season has been quite contrasting for the Briton. The regulation changes mean that Mercedes and especially Hamilton have struggled this season. The opening 4 races see Hamilton sitting P7 in the driver's standings.
ADVERTISEMENT
Article continues below this ad
Lewis Hamilton has not given up all hope of title in 2022
The 2022 season marks a complete change in the regulations. This has also marked Hamilton's worst start to a season since his debut. Last weekend in Imola, it got to a point where Hamilton himself predicted his title chances over for the season.
However, the fans could not believe their ears as they heard the Briton put an end to his title hopes. This weekend in Miami, he was questioned about the same.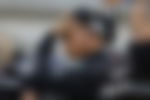 Hamilton reassured his fans and said, "We all should remember that I'm only human, right? Emotions are high when you're in the car, when you get out the car, when you're in the heat of the moment but I never give up and I'm not giving up."
He also spoke about his efforts to make up for his recent performances, "I've been trying my hardest to see even if we can find a little bit of time and I'm here to fight, I'm here to chase still."
Hamilton concluded by adding, "I really want to make sure at the end of the year I feel and we feel we've done everything we can as a team and we did it together."
Will Lewis Hamilton be able to salvage this season or is his time as the kingpin of F1 coming to an end?
Hamilton getting showed up by teammate Russell
ADVERTISEMENT
Article continues below this ad
George Russell made his long-awaited Mercedes debut this season after spending 3-years at Williams. Fans had been screaming for ex-Mercedes junior driver to make the step up to the main team for quite some time now.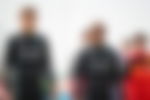 He has made the step up. And so far ha dominated his 7-time world champion teammate, Lewis Hamilton. The Briton has outscored his compatriot in every race except the season opener in Bahrain.
ADVERTISEMENT
Article continues below this ad
Watch This Stroy: Lewis Hamilton finds himself stuck in an unusual position with his teammate for the first time since 2007
Russell currently sits P4 in the drivers' standings with 49 points, almost double of Hamilton's tally. His arrival at Mercedes has set underway every Hamilton fan's worst nightmare as he looks to convincingly beat his veteran teammate.