What are Lewis Hamilton, Max Verstappen, and Other Drivers Doing During the F1 break?
Published 01/25/2020, 11:56 AM EST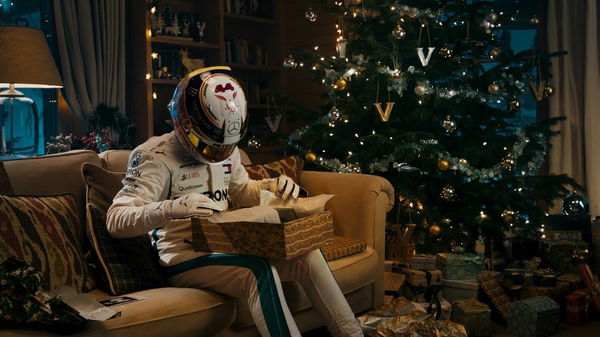 After traveling to 5 continents and visiting 21 countries, F1 drivers deserve a nice long break. The winter break provides drivers with a chance to switch off from racing, rejuvenate, and focus for the upcoming season.
ADVERTISEMENT
Article continues below this ad
With drivers out on the road for the majority of the year, the winter break could be just what the doctor ordered. Drivers can spend time with loved ones, catch up with friends or even pursue a hobby.
Skiing and skydiving in the F1 winter break
ADVERTISEMENT
Article continues below this ad
So, what were the drivers up to? This list takes a look at how most of the drivers have spent their time.
Lewis Hamilton is one of those guys who could be halfway around the world, launch a new fashion line, turn up to the race weekend and take pole. Hamilton has dabbled in the fashion industry by launching numerous clothing lines. The reigning champion spent his break by skiing and spending time with loved ones.
Charles Leclerc is an adrenaline junkie. After celebrating a 5-year renewal, Leclerc went skydiving. The Scuderia was not impressed and was prompt in warning Leclerc. Leclerc is also an avid traveler, exploring new countries regularly-whilst providing updates on social media.
In another life, Romain Grosjean would have been an excellent chef.  The Frenchman's love for food is well known in the paddock. But did you know that the Haas driver loves skiing?  Grosjean is a keen skier and frequently uploads his skiing adventures on his YouTube channel. Grosjean also spent his break traveling and training hard for the upcoming season.
Now this one is an absolute mystery. Vettel doesn't have a social media presence and prefers keeping his private life – well, private. However, following the birth of his third child in November, Seb is probably spending time with his family. Never change Seb, never change.
Some smooth operations
The honey badger kept himself busy by fishing, training and mountain biking in the winter break. Ricciardo also made a cameo onstage during a concert. He sounded husky and beautiful.
The Finn traditionally spends his offseason rallying and this year was no different. Bottas was back behind the wheel of a rally car at the Arctic Lapland Rally. Things didn't go as planned, as a tricky right-hander sent Bottas spinning.
Following a highly successful F1 campaign, Max spent his winter break improving his fitness in Monaco. The Dutchman spent some quality time with his significant other and also celebrated Christmas with loved ones. Max Verstappen also improved his iRacing skills – in a quest to beat Lando Norris.
F1's smooth operator was busy landing some not so smooth rights and lefts. The Spaniard took to boxing in his free time and like many others is on a strict training regime.
ADVERTISEMENT
Article continues below this ad
Formula one's unofficial meme lord is spending his break doing what he loves- racing. Karting, practicing on the simulator and training for the upcoming season.
As Kimi puts it- "Enjoying life". Raikkonen utilized the winter break by spending quality time with his family.
ADVERTISEMENT
Article continues below this ad

Well, the drivers seem to be enjoying themselves. Us petrolheads? Not so much…