What are Reverse Grid Races and Why Have They Divided the F1 World?
Published 09/16/2020, 6:30 AM EDT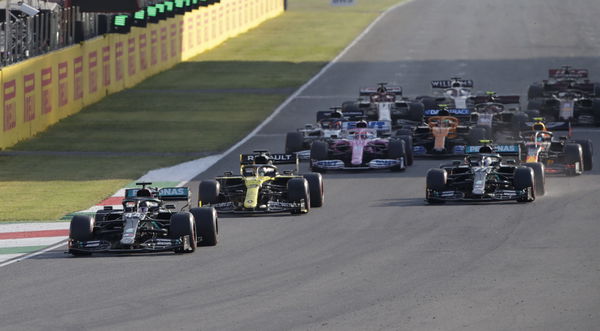 ---
---
There have long been talks of introducing a reverse-grid system in F1. In a series of back-and-forth exchanges, with the FIA supporting it and some teams opposing it, this idea has been juggled around for quite some time.
ADVERTISEMENT
Article continues below this ad
Nevertheless, the concept makes for an innovative way of looking at the future of racing. Not to mention, of course, the fact that teams starting behind in the grid have a shot at clinching some success.
Formula 1 Managing Director Ross Brawn also recently talked about why this concept is something that needs to be looked at a little more seriously.
ADVERTISEMENT
Article continues below this ad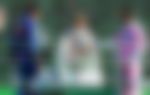 In his column, he wrote, "The race (Monza 2020) showed the excitement a mixed-up pack can deliver. Of course, with a reverse-grid sprint race, teams will set their cars up differently.
"Right now, Mercedes set their cars up to achieve the fastest lap and then to control the race from the front. If they know they have to overtake, they will have to change that approach."
Can reverse-grid races actually come into effect in F1?
So how exactly will the reverse grid races work? The idea is to organize cars in a format based on championship order. It would most likely consist of faster, more superior cars and their drivers having to make use of skill and talent to overtake the pack.
While the rest will look to continue the charge ahead. Although the specifics are yet to come from the FIA, they will look to bring in a trial testing first. The idea is to test it at doubleheaders at the same venue, perhaps the likes of the Red Bull Ring or Silverstone.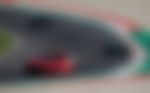 The new governance structure changes mean that unanimity is no longer required to enforce a rule change. Mercedes were understandably against the idea, as they believe working hard in practice qualifying should reap rewards. And so they do, as almost every race this season Mercedes have managed a front-row lockout.
F1's reverse-grid races could be good for the sport
ADVERTISEMENT
Article continues below this ad
This supposedly comes down to merits when the sport is looked at as an overall entity. The capacity of racing excitement at Monza was evident.
The sport has lost some of that sheen, with a few teams constantly dominating the podium places. But, at the same time, these teams have worked hard to claim that advantage.
And Sebastian Vettel rightly summarizes it here saying, "As a competitor, as much as I don't like other people to win, I have to accept if other people win or do a better job. Therefore, I think it would be wrong in the name of the sport to try and mix things up that way."
ADVERTISEMENT
Article continues below this ad
The best way forward is to test the waters over the course of a few races next season. And depending on the impact and outcome, teams then vote on the right choice.