What are the DRS Zones For Overtaking at the 2021 Bahrain GP?
Published 03/24/2021, 11:47 AM EDT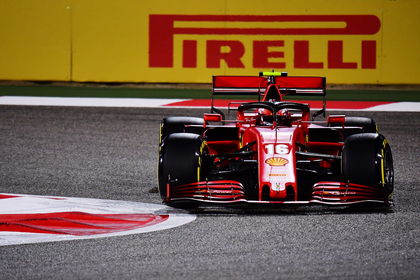 ---
---
There are not many tracks in the world that offer an overtaking spectacle similar to the Bahrain International Circuit. Bahrain GP is one of the best for offering a chance at wheel-to-wheel combat to the drivers. And it is down to the number of DRS zones on offer at this venue.
ADVERTISEMENT
Article continues below this ad
The Bahrain GP is one of the fewest on the F1 calendars that offer three DRS (Drag Reduction Zones) to the drivers. If you are not familiar with the concept of DRS, first let us help you out with a debrief.
A DRS zone allows a driver who is following behind a car to reduce aerodynamic drag by opening the flap in his rear wing. By doing this, the driver is able to increase his top speed by around 10% in comparison to the car in front. This allows him to perform an overtaking maneuver with relative ease.
ADVERTISEMENT
Article continues below this ad
Where are the DRS zones of the Bahrain GP?
The Circuit used to have only two DRS zones until 2019 when the FIA added another one to increase the drama. The first zone is just 23 meters after turn 3. So, it lies on the straight between turn 3 and turn 4.
The second one comes 50 meters right after turn 10 whereas the third and the final DRS zone comes 170 meters after turn 15, leading the drivers to the start-finish straight. Also, each zone has its own detection point.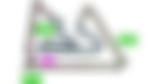 The detection point for the first DRS zone between turn 3 and 4 will arrive 50 meters before turn 1. Meaning the gap between the two cars should not be more than 1 second for the DRS wing to open at the zone at this particular point.
ADVERTISEMENT
Article continues below this ad
The second detection zone comes right before turn 9 (10 meters). As for the final one, it is a huge 110 meters before the entry into the second last chicane (turn 14).
We are all bracing for an exciting weekend of F1 racing in Bahrain. This circuit in Sakhir is the perfect way to cut the ribbon on the upcoming F1 season. Hopefully, we will witness legendary battles like the one between Hamilton and Rosberg, back in 2014.
ADVERTISEMENT
Article continues below this ad