What are the Major Upgrades McLaren Have Brought to Beat Ferrari F1 in Hungary?
Published 07/30/2021, 7:05 AM EDT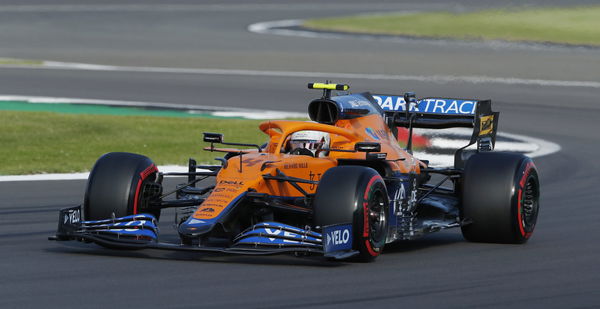 ---
---
Ever since the start of the 2021 F1 season, two teams have been battling it out to secure a top 3 finish in the constructor's champion – Ferrari and McLaren. While the latter is looking to defend their position from last season, the Maranello outfit are keen on ending their terrible run since the downfall in 2020.
ADVERTISEMENT
Article continues below this ad
Of course, a lot of teams have opted to shed their entire focus on the 2022 F1 developments. But, with McLaren and Ferrari, the battle for third is too intense to give up.
Hence, holding onto an advantage of 15 points against Ferrari, the British outfit have carried major upgrades to the Hungarian Grand Prix weekend, in a bid to extend the gap.
ADVERTISEMENT
Article continues below this ad
What are the upgrades from the British outfit?
According to Motorsport, there are significant changes to McLaren's bargeboard and flow diverter. Why you might ask?
Well, McLaren have undeniably been very impressive around high-speed circuits. However, when it comes to low-speed circuits, the Papaya have undeniably showcased certain discomfort.
Hence, to abolish the drawback, McLaren chose to bring in such updates to the car, which are likely to play a role in increasing the downforce.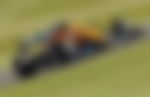 One of the changes is a longer boomerang that attaches to the main profile of the bargeboard. The boomerang extends up to the shutters of the lateral flow diverter.
A tie rod is added to prevent the element from deforming while falling under a heavy load. Also, to the floor, there is a significant change in shape, size, and positioning of the third and fourth row of vortex generators.
McLaren and Lando Norris battling for P3 on the championship
McLaren are not ready to give up yet on their 2021 F1 car's development yet. Of course, part of it points to their ongoing battle with Ferrari. However, there is also Lando Norris, who, even after 10 races, is still holding onto P3 against the likes of Mercedes and Red Bull drivers.
Hence, the frequent updates from McLaren will increase Norris' prospects of battling for podium positions more often this season.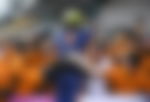 Although his competitors are obviously holding onto much faster cars, they have lacked consistency, unlike Norris. The Briton has finished outside the top 5 only once this season. And also, out of the 9 top 5 finishes, he has managed 3 podiums as well.
ADVERTISEMENT
Article continues below this ad
Hence, amidst desperate efforts from McLaren, can Norris defy the odds to claim McLaren's first top-3 finish in the driver's championship since 2011? Well, we'll know soon enough.
Watch Story: 5 F1 Crashes Which Stunned the World
ADVERTISEMENT
Article continues below this ad