What do the Black and White Flags in F1 Signify?
Published 05/31/2021, 8:22 AM EDT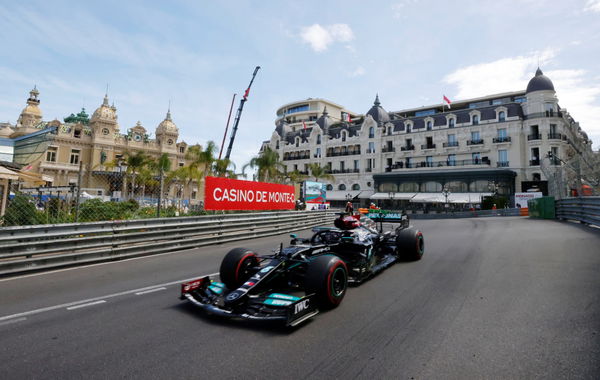 ---
---
For fairly obvious reasons, no sport tolerates unsportsmanlike conduct or 'cheating.' In football, there is the yellow and red card system, where the yellow cards are a warning while the red card is an ejection. Meanwhile, F1 operates on a different system of black and white flags and black flags.
ADVERTISEMENT
Article continues below this ad
Taking a page from football, a black and white flag is the equivalent of a yellow card. Consequently, F1's black flag is the red card's counterpart, meaning a straight disqualification and the driver's expulsion from the race. Last weekend's Monaco Grand Prix saw a few black and white flags thrown. This was largely because a few drivers accidentally skipped over the kink at Turn 10.
Admittedly, they did not dish out any penalties outright, but the affected drivers were soon wary. In essence, if a driver picks up enough black and white flags, they are hit with a penalty that increases in severity. The increase depends on repeated mistakes or ignoring the warning or penalty. In the worst-case scenario, a driver is black-flagged and disqualified from the race.
ADVERTISEMENT
Article continues below this ad
How can F1 drivers trigger the black and white flag?
First and foremost, one of the most common ways to pick up a penalty is for not respecting track limits. In terms of qualifying, the flags are absent and the stewards resort to lap time deletions. However, in the race situation, the flags come out and the FIA stewards hand out the appropriate penalties.
WATCH STORY: Ugliest Moments in the Hamilton-Rosberg F1 Rivalry
ADVERTISEMENT
Article continues below this ad
Another situation is when drivers weave too many times while braking for a corner. This specific rule applies when drivers are trying to overtake and the defending car weaves too much. On the outside it does look a little dangerous, so the stewards would instruct the marshals to wave the flag at the guilty party.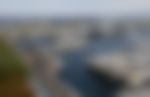 Of course, a driver can only be warned so many times. So when push comes to shove, the black and white flag will be swapped for the black flag and it is game over.
ADVERTISEMENT
Article continues below this ad