What Engine Does the McLaren F1 Car Have?
Published 08/11/2021, 9:30 AM EDT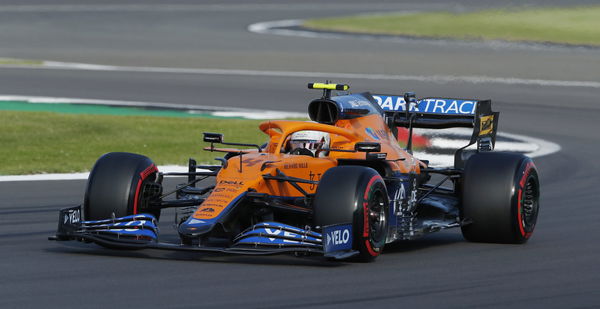 ---
---
McLaren continue to take huge steps forward in F1. From struggling in 2018, they improved massively over the next two seasons to sit third in the constructors' championship in the ongoing F1 season.
ADVERTISEMENT
Article continues below this ad
One of the major talking points of this season is the reunion of McLaren with Mercedes. The former initially partnered with the German team from the 1995 F1 season. However, they terminated the agreement after their 2014 season.
During that period, the British outfit won three world championships; Mika Hakkinen won two of them in 1998 and 1999, while Lewis Hamilton clinched his first world title with the team in 2008.
ADVERTISEMENT
Article continues below this ad
McLaren have a new Mercedes power unit in the 2021 F1 season
In 2019, the British outfit signed Mercedes as their engine suppliers from the 2021 season onwards. They were the only team to change engine suppliers this season, with the remaining teams sticking to their engine suppliers from 2020.
Due to the COVID-19 pandemic which took the world by storm last year, most F1 teams kept a majority of this season's car the same as last season.
However, McLaren did not have this choice, since they signed the deal with Mercedes in 2019. Hence, they needed to use the two development tokens which every team received to accommodate the new Mercedes power unit.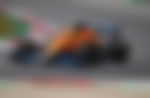 The power unit, titled the Mercedes-AMG M12 E Performance, weighs 150kg. With the engine mounted in the centre, the MCL35M weighs 752kg in total, excluding fuel.
It comprises a powerful 1.6 liter, six-cylinder internal combustion engine reaching a maximum RPM of 15,000. In addition, it consists of energy stores capable of producing up to four megajoules per lap.
The British outfit term the car new because of the power unit
In order to accommodate the power unit, McLaren production director Piers Thynne explained the changes made to the car.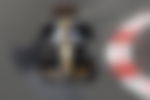 He said, "It's driven a huge amount of change and, essentially, we've been building a new car. The number of new parts on the MCL35M is about the same as when we built the MCL35.
ADVERTISEMENT
Article continues below this ad
"The back of the chassis and gearbox bell housing around the engine have changed significantly to adapt to the new power unit.
"Changing power unit greatly alters the architecture of the car and the way everything is packaged, so the entire cooling layout and all the pipework, be that for fluid or air, has changed, along with all electrical harnessing and control boxes."
ADVERTISEMENT
Article continues below this ad
McLaren have a contract in place with Mercedes to use their engines till the 2024 season. With new technical regulations coming into effect next season, one can only wonder how high McLaren can go.