What Happens if Lewis Hamilton Leaves F1 After 2021? Speculating Possible Scenarios
Published 04/04/2021, 5:11 AM EDT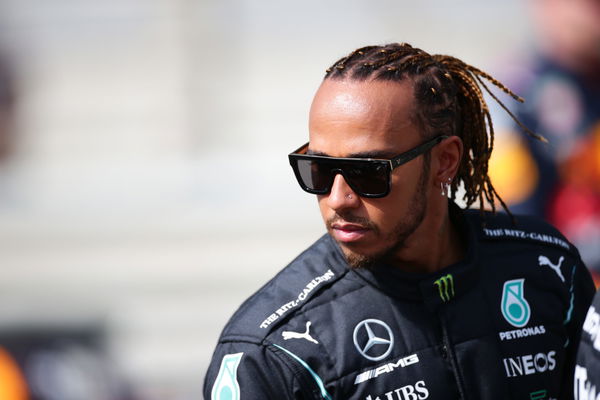 ---
---
While all eyes will be on the 2021 F1 season, which is shaping up to be a juicy prospect, the next campaign could be an even bigger event. Undoubtedly, in the lead up to the 2022 season, all eyes will be on Lewis Hamilton. The seven-time world champion has only signed on with Mercedes until the end of this year; no one knows what his plans beyond the current campaign are.
ADVERTISEMENT
Article continues below this ad
But let us hypothetically assume that Lewis wins his record eighth title and decides to call it a day. What will unfold in F1 2022 then?
Surprisingly little turmoil in the driver market
ADVERTISEMENT
Article continues below this ad
This would be the most immediate effect when Hamilton makes his statement of resignation. Mercedes would have to think about two things. Firstly, whom they appoint as Hamilton's successor and secondly, if they want to retain Valtteri Bottas.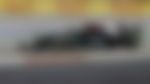 They have two golden options in Max Verstappen and George Russell. But it's likely that the Silver Arrows would go with the latter while opting to partner him with Bottas for another year, just for the sake of some security.
They'd obviously love to bring on Verstappen, but expect the Red Bull driver to want to give one more shot at the title with the Milton Keynes-based team. And it would certainly be in the realms of possibility. Red Bull have already caught up with Mercedes this season, and with the new aero rules coming in for 2022, Max would see it as a chance to bring glory to himself and the Austrian team.
This would mean Williams would need a driver to replace Russell. Now bear in mind, that this is with all other things remaining constant, Williams pick up Alex Albon, who ditches his Red Bull connection in order to get back on the grid.
ADVERTISEMENT
Article continues below this ad
Who goes on to be the next F1 icon after Lewis Hamilton?
The new generation of F1 talent certainly is impressive. Apart from the likes of Verstappen and Russell, there will also be Charles Leclerc, Lando Norris, and perhaps even Yuki Tsunoda in the running to take up the mantle.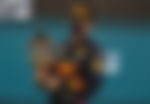 However, at this point in time, it's hard to envision anybody other than Max becoming the new face of F1. The Dutchman already has a very impressive body of work behind him and is in a league of his own as a driver. So don't be too surprised to see the Red Bull ace dominate the next decade of the sport.
ADVERTISEMENT
Article continues below this ad