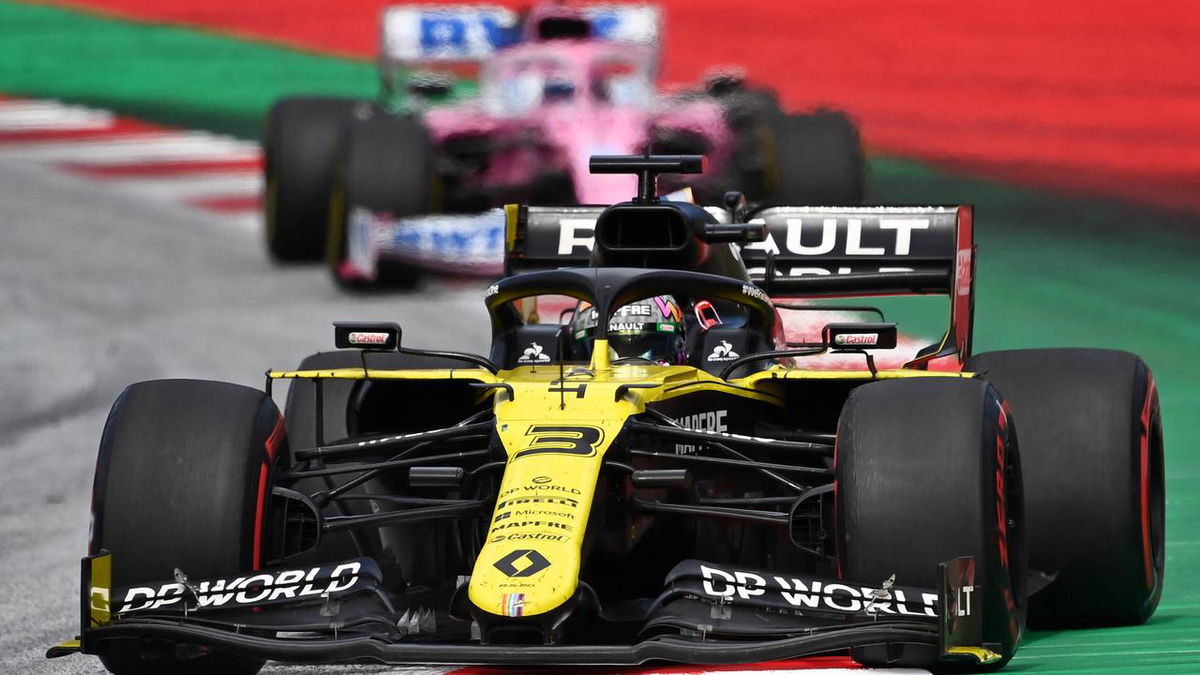 The Racing Point F1 team cannot seem to catch a break, can they? They have been under the scanner right from the start, due to the Mercedes clone accusations.
Unfortunately, it is about to get much worse because the Renault team have levied accusations against them about their brake ducts.
Naturally, the FIA have decided to investigate, after Renault lodged its third protest of the season. The French outfit has alleged that the duct is doing a lot more than just cooling the brakes. Renault also believes there some parts to the brake duct have been obscured from view.
Now, according to F1 analyst, Albert Fabrega, there are two options for Racing Point. First and foremost, if the brake ducts are legal and Renault does not appeal again, their last three GP results will be counted as official.
On the other hand, if they are deemed illegal, they can appeal to the International Court of Appeal (ICA). The bad news is that they will probably be forced to wait for at least 2 months for a verdict.
In addition to that, if they still use the same ducts during the waiting period, they will be protested again.
ALSO READ- Former Racing Point Employees Allegedly Helped Renault F1 in the Protest: REPORTS
1)If brake ducts don't comply with the regulations, RPoint can appeal to the International Court of Appeal (ICA) and wait resolution: 1-2 months
If this GP they keep the same ducts, they could be protested again
2)They are legal and Renault don't appeal, results 3 GP are offical

— Albert Fabrega (@AlbertFabrega) August 5, 2020
Renault really have it out for Racing Point
Some would suggest that the Renault F1 team is still bitter about last season's Japanese Grand Prix. Apparently, Racing Point accused them of using a brake bias adjustment system on Nico Hulkenberg and Daniel Ricciardo's cars.
Following an investigation, the FIA promptly disqualified both cars from the 10th and 6th, respectively.
The French manufacturer has clearly not forgiven nor forgotten the slight, so this is the perfect opportunity for revenge. This is why they are taking every opportunity to file a complaint to catch Racing Point out.
In the event that they are doing something questionable, the Renault F1 team stands to benefit.
ALSO READ- Ricciardo and Hulkenberg Disqualified in Japan by FIA After Renault F1 Found Cheating
SOURCE- Albert Fabrega- Twitter