What Happens to F1 Cars After the End of the Season?
Published 12/26/2021, 8:38 AM EST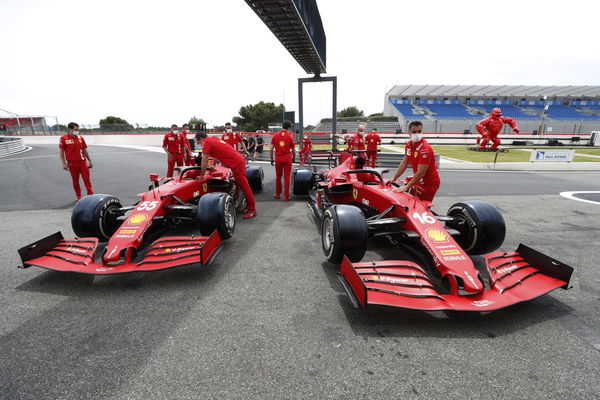 ---
---
The 22-race season in 2021 is finally done and dusted after a thrilling Abu Dhabi GP weekend. With each passing round, the teams remove various parts from the chassis and replace them with a new set for the next round. However, the F1 cars are put to bed at the end of every season and a whole new and improved bunch of cars replace them in the next season.
ADVERTISEMENT
Article continues below this ad
The teams are soon going to be testing the newly built F1 cars for the 2022 season governed by a totally different set of regulations. However, a question that remains is that what happens to the F1 chassis after the season ends.
Well, there are multiple answers to it, and we'll explore the most common ways in which teams handle their used cars. Notably, some championship-winning F1 cars are sold at auctions for a hefty price.
ADVERTISEMENT
Article continues below this ad
F1 cars after the end of the season
The F1 teams, except for Alpine, erstwhile Renault, Mercedes, and Ferrari, have to return the engines, gearbox, and other parts they've leased for the season to their suppliers. So as it stands, these cars are just left with the Chassis frame. Now putting them on a display in the teams' storage facility is the best possible way to deal with it. That is what happens with many of the cars; they eventually find themselves in museums.
As per the reports, the Mclaren holds around 50 to 75 cars in their top-secret facility. These include cars used by Prost, Senna, and Hamilton. This also shelters a unique prototype Lamborghini-powered car that was tested by Ayrton Senna.
The older cars are also available for exhibition after being repainted to suit the new car's livery. Recently, outgoing Mercedes driver Valtteri Bottas went back to have a look at every F1 car he used at the Silver Arrows team. Mercedes W-07 to W-12 are all safely kept in an exclusive facility in Berkeley.
For demo runs
Many teams have kept older Chassis in working conditions and they use them for demo runs. Notably, the lap of lights event in Silverstone was kicked off by the Mercedes AMG W-10 recently.
Moreover, Red Bull took the 2012 RB8 for a spin around the streets of Jeddah ahead of the first Saudi Arabian Grand Prix.
Selling of an F1 car
Owning an F1 car is a dream for many. They are priced exorbitantly because of their performance on the track, killer looks, and exclusivity. However, a team has to retain a car for two following seasons before putting it under the hammer. According to sources, Fernando Alonso has a car from every team he has driven for. Apart from that, Sebastian Vettel also bought Nigel Mansell's 1992 title-winning Williams FW14B car.
RM Sotheby's have sold various F1 cars, including those which took Hamilton, Schumacher, and Fangio to championship wins. Mercedes W196R, the car which took Juan Manuel Fangio to championship victory in 1954, was sold for £19.3 million, $25 million in US currency, in 2013.
Gift to driver
ADVERTISEMENT
Article continues below this ad
Though not a norm, some teams gift the championship-winning cars to the drivers. Benetton gifted Michael Schumacher his 1994 and 1995 F1 cars. Similarly, Alonso also displays his 2005-06 cars in a museum in Spain.
Lastly, F1 cars are also used for testing on the tracks with new accessories. Recently, most of the teams were using their 2018-19 cars with 18-inch Pirelli rubbers for post-season testing in Abu Dhabi.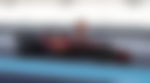 Many fans fancy an F1 chassis in their garage. Some have managed to make that dream a reality as well. Which F1 car would you like to have in your garage?
ADVERTISEMENT
Article continues below this ad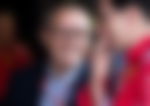 Enjoyed reading this article? Download our exclusive app to get 24x7 coverage, latest memes and social media banter. Click here to download.