What Is a Practice Start in F1?
Published 06/28/2021, 7:15 AM EDT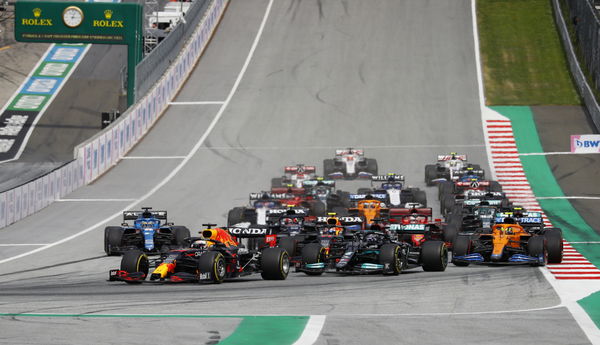 ---
---
An F1 driver is always looking to be the fastest on track. While some cars go faster than others, the starting grid puts all drivers within striking distance of each other. On some occasions, an excellent launch can help a driver gain multiple positions on the grid right as the race begins.
ADVERTISEMENT
Article continues below this ad
However, the age-old 'practice makes perfect' statement holds true even in Formula One. In order to improve their race starts, drivers do customary 'practice starts' to launch their car better on a racetrack.
Why do F1 drivers do practice starts?
ADVERTISEMENT
Article continues below this ad
At every racetrack, F1 drivers may carry out a 'practice start,' which helps drivers launch their cars from a standing position from a particular point on the racetrack. More often than not, this position is just outside the exit of the pit lane.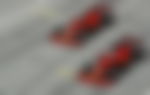 This practice start helps drivers get in sync with the gearshifts along with providing valuable data for the team to analyze. Ultimately, the main reason for a driver to carry out a practice start is to make the best possible start in the race.
What are the rules for practice starts?
According to FIA guidelines, drivers must perform their practice start from the exit of the pit lane. However, some tracks like the Red Bull Ring permit practice starts on the grid because of the elevation between the pit lane and the pit exit. In addition to that, drivers can perform practice starts only during free practice sessions and before the race, when the pit lane is open.
While practice starts aren't broadcasted on television, breaching its procedures comes with consequences. Last season, Lewis Hamilton took a 10-second penalty for practice start infringements at the Russian Grand Prix. After his incident, race director Michael Masi clarified the rules for practice starts ahead of the 2020 Eifel Grand Prix.
ADVERTISEMENT
Article continues below this ad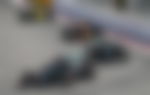 He said, "During the time the pit exit is open for the race, practice starts may be carried out after the end of the pit wall and adjacent to the orange band on the right-hand side barrier."
While the penalty for infringements is harsh, there's no doubt a practice start aids drivers. Hence, all F1 drivers carry out this procedure to leave no stone unturned in gaining an advantage.
ADVERTISEMENT
Article continues below this ad