What Is a Standing Start in F1?
Published 06/07/2021, 10:04 AM EDT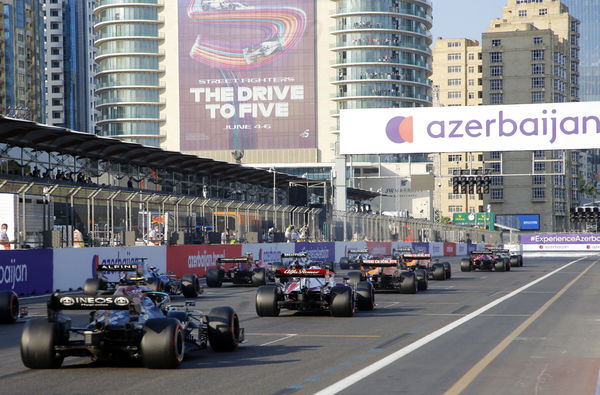 ---
---
Back in 2018, the FIA put forward an idea to introduce standing restarts in F1. It didn't take long for the rule to pass, but it wasn't until 2019 that the procedure was used for the first time. The most recent use came at the 2021 Azerbaijan Grand Prix after Max Verstappen crashed out. At that time, the red flag was thrown, and the race was suspended with three laps to go.
ADVERTISEMENT
Article continues below this ad
Unlike in NASCAR or IndyCar, where the cars are in motion, F1 cars are stationary on their grid slots. It is worth mentioning that this rule is only applicable after a red flag situation. Previously, after a red flag, the safety car would come out and the cars would run behind it until the FIA gave the green light.
WATCH STORY: From Spice Girls to Earth Livery: Top 5 F1 Car Launches of All Time
ADVERTISEMENT
Article continues below this ad
Now, the new rules suggest that the cars will line up on the grid, just like a normal race start. Then, once the lights go out, the race resumes as normal. The only difference is that the number of cars will be less than usual, depending on the circumstances.
Why does F1 use a standing start?
ADVERTISEMENT
Article continues below this ad
Of course, one has to wonder why Formula 1 does not go back to the rolling start procedure. The simple answer was that many complained of being robbed of an exciting restart, especially in wet conditions. However, there is also the fact that standing starts are a lot safer, largely due to the higher acceleration speeds.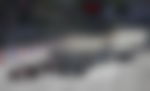 In the event of a rolling start, there is a chance for a chunk of wheel spin, which could send a car out of control. Coupled with the speed of the safety car, it is difficult to ascertain when to begin accelerating, which may lead to chaos. Last year's race in Mugello highlighted this very issue when a few cars got taken out at the start line.
ADVERTISEMENT
Article continues below this ad
For now, it appears that Formula One will stick to this new system.