What Is an F1 Rake Angle and Why Has It Affected Mercedes?
Published 04/13/2021, 7:16 AM EDT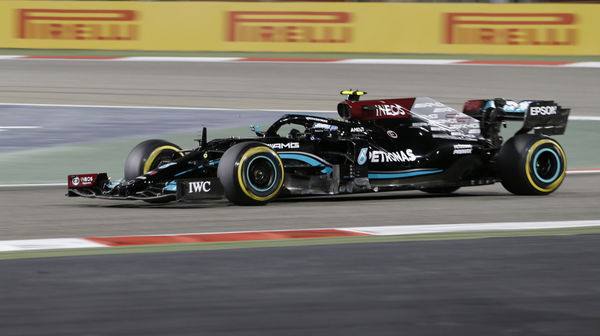 ---
---
The 2021 technical regulations seem to have put Mercedes on the back foot. Apparently, they hurt teams with a low-rake design, like Mercedes, as compared to teams with a high-rake design, like Red Bull.
ADVERTISEMENT
Article continues below this ad
But what is rake? Why is it being talked around in the paddock so much?
Rake is the degree of angle of height from the front to the rear of an F1 car. It is an integral aspect of the aerodynamic philosophy of the car. Teams like Mercedes and Aston Martin follow a low-rake design philosophy, meaning the angle between the front and rear of the car is lower. Conversely, the RB16B's angle is much higher, almost as twice as much as that of the Silver Arrows.
ADVERTISEMENT
Article continues below this ad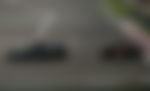 A high-rake car generates more underbody downforce, helping the car maneuver on the corners more effectively. On the other hand, a low-rake car helps in reducing drag, thereby increasing straight-line speed. It also helps in reducing tire degradation.
Why the 2021 F1 rules put Mercedes at a disadvantage?
Before the new technical regulations came into play, the low-rake design philosophy was working well for Mercedes. In a bid to reduce downforce by 10%, the FIA mandated all the teams to cut the size of their floor. This reduces the air pressure differential underneath the car, reducing downforce.
But why is it affecting the likes of Mercedes and Aston Martin any more than Red Bull?
That's the all-important question. It is being said that the low-rake cars compensate for reduced downforce by having a bigger floor underneath the car. By cutting the size of the floor, they take more of a hit than higher-raked cars by losing more surface area. Hence, losing more downforce underneath the car.
Why can't the low-rake cars change their design philosophy to high-rake?
There are many components inside an F1 car. They are all interdependent on each other; the engineers design them keeping the mind the overall design philosophy of the car.
ADVERTISEMENT
Article continues below this ad
"It's physically not possible. We couldn't run our suspensions and settings in the way that Red Bull does and so we need to do the best out of it and tune the car to what we have available," said Mercedes Team Principal, Toto Wolff.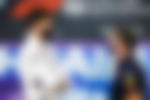 Mercedes have got a challenge on their hands now. They need to get back to the drawing board and figure out some way to wrap their heads around this issue.
ADVERTISEMENT
Article continues below this ad