What is Rawe Ceek?: Explaining the Ferrari Joke and How It Became an F1 Meme
Published 04/12/2021, 9:36 AM EDT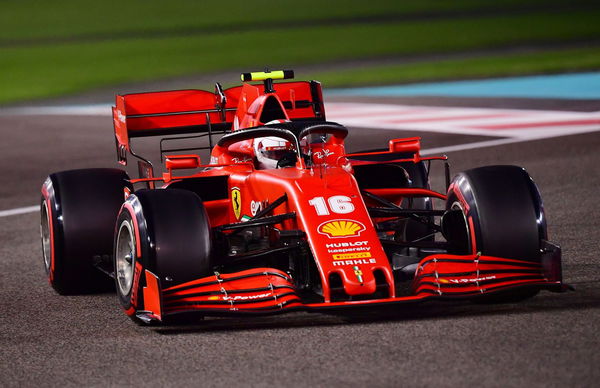 Ferrari invented the term, "Rawe Ceek" last season, when they were building the hype for the British Grand Prix. However, the Race Week poster they made looked jumbled and since then the F1 community has made a meme about it.
ADVERTISEMENT
Article continues below this ad
The Italian team came around to the joke and joined in the fun as well. Now the entire fan base of Formula One is fully versed with the meme and can't stop joking about every race weekend.
ADVERTISEMENT
Article continues below this ad
How Ferrari created one of most iconic memes in Formula One
Whenever there is a race weekend, the team usually takes to social media to get the fans talking and build up the hype for Sunday's race.  In the excitement towards the race, the team made a poster that looked like it had jumbled words. Fans couldn't hold their jokes back and hence "Rawe Ceek' was born.
The Maranello-based squad jumped onboard as well for the Belgian Grand Prix and made fun of themselves for jumbling up the words race week. The F1 community has forgotten about it continues to joke about it to this day.
The Scuderia will improve in the 2021 season
In 2021, Ferrari had a good start to the season, Leclerc finished sixth in the race, while new teammate, Sainz came home eighth. They hope to improve by the time they reach Imola.
In the post-race interview, Leclerc said, "It's been a good race overall. We were lacking a little bit of pace in general compared to Lando, but otherwise, it's been quite a good race, and especially a good progress compared to last year, which is what I want to keep in mind for this race."
ADVERTISEMENT
Article continues below this ad
"It's only a sixth place, but compared to last year, it's a good result, so I'm really looking forward to the next races now," the Ferrari driver concluded.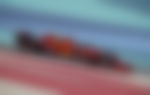 Now we are just days away from Italian Grand, it is also Ferrari's home race. The Italian team will hope to make the Tifosi proud by winning or at least getting onto the podium. Do you think Carlos and Charles will extract the most out of the Ferrari in the upcoming weekend and give the team the result they are hoping for? We shall soon find out. What are your predictions for the team for Sunday's race? Let us know in the comments below.
ADVERTISEMENT
Article continues below this ad