What Is the 107% Rule in Formula One?
Published 05/24/2021, 8:30 AM EDT

Follow Us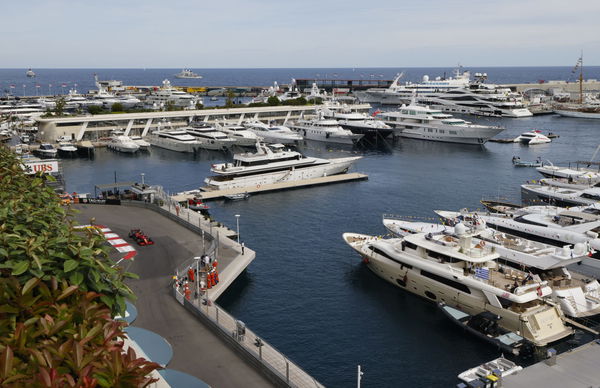 Formula One is regarded as the pinnacle of motorsport, so every driver in the series is expected to be top-notch. When it comes to lap times, there will always be some drivers who are slower than others. However, the big question is, how slow will they be compared to the drivers leading the session?
Over here, if the slowest driver fails to set a lap within 107 percent of the fastest time, he will be punished. In this scenario, the common punishment is that the race stewards will disallow them from starting the race. However, they could possibly enter the race at the stewards' discretion.
If the stewards believe that certain circumstances disallowed the driver from setting such a time, they can allow the driver to compete in the race by looking at practice sessions and previous race weekends.
ADVERTISEMENT
Article continues below this ad
Of course, exceptions are made in the case of technical problems or crashes.
When did Formula One first introduce this rule?
Back in 1995, the FIA put forward the 107% rule in front of the World Motor Sport Council. This became a necessity after the F1 began to gradually shrink. Around that time, the maximum limit for race starters was 26 cars, and the overall grid shrank to that much.
It is worth mentioning that the mid-1990s marked the onset of many pay drivers in the sport. In those days, most of those drivers were not as fast as the other drivers. In essence, this rule weeded out the abominably slow drivers so that they did not prove to be a nuisance to others.
ADVERTISEMENT
Article continues below this ad
Of course, there were teams like Pacific and March, who opposed the move. They were worried that this rule would only highlight the inequalities within the sport.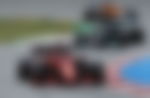 The 107% rule made its debut at the 1996 Australian Grand Prix and claimed its first victims at its maiden race. To be precise, Forti drivers Luca Badoer and Andrea Montermini could not get within 107% of Jacques Villeneuve's pole position time. The duo once again fell afoul of the Formula One 107% rule at the European Grand Prix.
ADVERTISEMENT
Article continues below this ad
The last time the rule came into effect was in 2018 for Toro Rosso's Brendon Hartley. Luckily for him, the stewards used their discretion to allow the Kiwi driver to race. Meanwhile, the last time a driver was barred, was in 2012 at the Australian Grand Prix. Over here, Pedro de la Rosa and Narain Karthikeyan were not permitted to race.