What Was in the Letter Red Bull Submitted to FIA Which Forced Mercedes F1 to Issue a Strong Response?
Published 07/31/2021, 4:35 AM EDT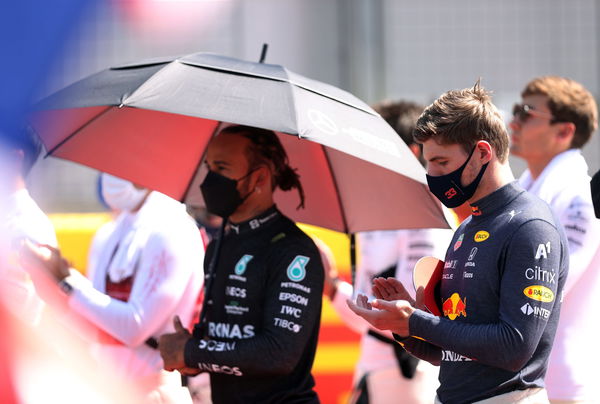 ---
---
The week to the Hungarian GP started off on a heated note, with Red Bull requesting the stewards to review the penalty Mercedes' Lewis Hamilton got for causing Max Verstappen's crash at Silverstone. And, of course, we know how it ultimately ended.
ADVERTISEMENT
Article continues below this ad
However, what's shocking was Mercedes' reaction to the FIA's announcement. The Brackley outfit released a statement claiming Red Bull were desperately trying to tarnish Hamilton's image. Hence, many wondered, what triggered Mercedes to give out such an intense statement in public?
Well, there is a reason behind Mercedes' brief social media outburst, which Andrew Benson revealed during a BBC podcast. Apparently, it was because of what Red Bull implied in the documents submitted to the FIA.
ADVERTISEMENT
Article continues below this ad
What did Red Bull's documents suggest about Lewis Hamilton?
During BBC's Chequered Flag podcast, Andrew revealed that Red Bull laid a very controversial claim in the document. The Milton Keynes outfit had reckoned that Hamilton's knowingly collided into Verstappen during the British GP.
"Yesterday, after the hearing, Mercedes put out a statement in which they said that the documents submitted by Red Bull were 'a concerted attempt by the senior management of Red Bull Racing to tarnish the good name and sporting integrity of Lewis Hamilton'," he said.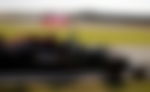 "Now I've discovered today that what that was referring to because these documents are not public, is that, in the submission, Red Bull included the claim that Hamilton 'knowingly did not avoid contact with Max's car'," Andrew added.
Red Bull utilized Alex Albon's services to prove Hamilton guilty. The Thai-British driver followed Hamilton's lap 1 trajectory using GPS, and also compared it with the seven-time world champion's move on Charles Leclerc later in the race. However, the stewards weren't happy enough with the evidence and dismissed the case.
Horner accused Mercedes' statement as antagonistic: Andrew
Andrew opined that the heat surrounding Mercedes and Red Bull will not subside anytime soon with both parties firing shots at each other.
ADVERTISEMENT
Article continues below this ad
"Now Red Bull say that's not an accusation. But, a lot of people will read it as one, and looks like Mercedes have, too. Meanwhile, Horner has accused Mercedes statement of being antagonistic. So, it's gonna move on from here," he said.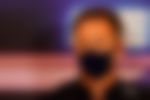 Overall, there is still a huge chance that Verstappen and Hamilton will collide with each other in Hungary. And, assuming the incident does happen, one can only imagine how the rivalry will blow up.
ADVERTISEMENT
Article continues below this ad
Hence, the Hamilton-Verstappen duel holds every chance of becoming one of the famous rivalries in F1. So, how far will the statement turn out in reality?
Watch Story: Lewis Hamilton's Biggest F1 Crashes