"When It Stings It Sticks": Wolff Explains Why Mercedes Follow the Policy of Public Criticism
Published 06/14/2021, 11:53 AM EDT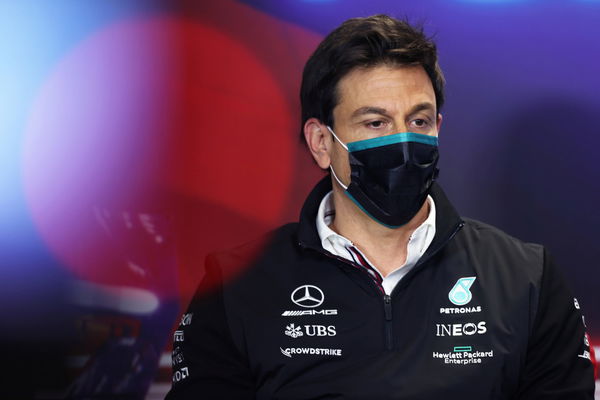 ---
---
Mercedes had an arduous time on their last two race weekends, as they consecutively failed to deliver a significant result on street circuits. But team principal Toto Wolff is confident that "brutal transparency" at Silver Arrows is key to how the team deals with the troublesome time and move on.
ADVERTISEMENT
Article continues below this ad
Since the introduction of the V6 turbo-hybrid in 2014, Mercedes and their drivers have been dominant in F1, winning every Constructors' and Driver's Championship. But Red Bull overtook them in both the championships after the Monaco Grand Prix.
Red Bull have increased their lead over Silver Arrows by 25 points in the Constructors' Championship. Despite neither driver adding to their point tally at Baku, Max Verstappen still leads Lewis Hamilton in the Drivers' Championship by four points.
ADVERTISEMENT
Article continues below this ad
Watch Story: From Prince to the Queen: When F1 Stars Interacted With the Royal Family
What did Toto Wolff say?
Mercedes team principal, Toto Wolff described how the team needs to pick itself up and move on.
"Brutal transparency within the organization. We need to be able to learn from our mistakes because there are just two options. You make a mistake and you cover it up or you are not in a safe place to talk about it or utilise it as an opportunity to develop and learn," said Toto Wolff while speaking Speaking at an Oxford University talk regarding 'Leadership in Extraordinary Times'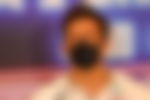 "I have heard a sentence that when it stings, it sticks. Painful moments in the races are the ones that make us progress the most," added Wolff.
"In that respect, every weekend is about brutal analysis of what is happening in the days after the weekend and then utilising those learnings for the next race to come and for the future development of every component in the car."
Mercedes to look for a comeback at French GP
Silver Arrows had a disastrous couple of race weekends. First in Monte Carlo, when Valtteri Bottas looks strong at P2 but had to retire because of a jammed wheel nut on his front right tire. While the reigning champion had to be satisfied with P7.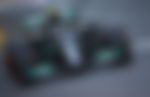 Second at Baku, when Lewis Hamilton had the golden opportunity to restore his lead in drivers' championship. Unfortunately, an unexpected brake balance setting change caused him to lock brakes on Turn 1, causing him to slide off the track, whereas Bottas struggled for pace all weekend and finished at P12.
ADVERTISEMENT
Article continues below this ad
For the first time after the German Grand Prix in 2018, Mercedes lost their lead in both the Drivers' and Constructors' standings. Now that all the attention turns to French Grand Prix, which is not a street circuit, Mercedes will look for a strong comeback.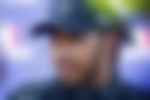 ADVERTISEMENT
Article continues below this ad
Can Mercedes rectify their mistakes and display a solid performance at French Grand Prix? Let us know in the comments section below.