When Lewis Hamilton Got Into a Social Media Feud With McLaren F1 Teammate Jenson Button
Published 11/26/2021, 8:55 AM EST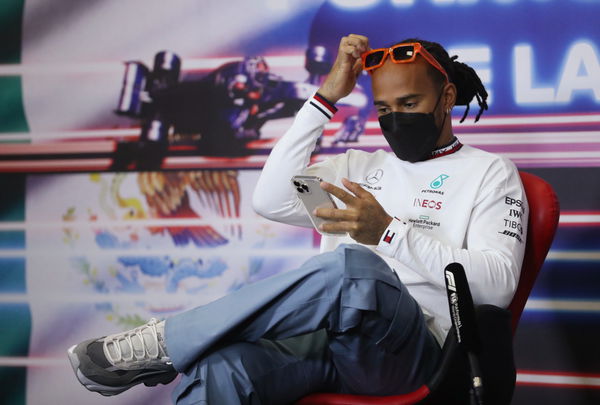 After the race in Mexico, Lewis Hamilton took to social media to support his under-fire teammate Valtteri Bottas. This was an act of a leader at a time when his teammate was under heavy criticism from even his own team principal. But the story of Hamilton and teammates, hasn't always been this way.
In one incident, during his last season at McLaren, Hamilton took to Twitter to criticise the then teammate Jenson Button. He posted a series of tweets after learning that Button has unfollowed him on Twitter.
 "Just noticed @jensonbutton unfollowed, thats a shame. After 3 years as teammates, I thought we respected one another but clearly he doesn't," read one of Hamilton's tweets according to The Guardian.
ADVERTISEMENT
Article continues below this ad
"Funny thing is, we are STILL teammates! All good tho, I plan on giving this team & fans all I got til I cross the finish line in brazil!!!"
After a while, the 2008 world champion realised that Jenson Button hadn't unfollowed him after all. But he had already posted those tweets. So, then he did the next most sensible thing – he posted another tweet.
"My bad, just found out Jenson never followed me. Don't blame him! Need to be on Twitter more!"
But before the race in Korea, Hamilton apologised for his mistake.
"I just have to put my hands up and say it was a mistake," Hamilton said.
"Sometimes we do that, we say things in the heat of the moment and you don't actually mean what you say, but nothing I can do about that. I've apologised."
Lewis Hamilton and Jenson Button in 2021
While Hamilton won six world championship titles after that season at McLaren, Jenson Button retired in 2017 with one title to his name.
Currently, Button is a pundit for Sky Sports while Hamilton is in a close title battle with Red Bull driver Max Verstappen. In fact, Button recently shared his opinion on which driver will come out on top at the end of the 2021 season.
ADVERTISEMENT
Article continues below this ad
"I actually have no idea, both are doing a great job, teams are doing a great job. It looks like Mercedes has the upper hand at the moment," Button said.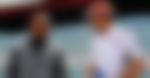 Hamilton is a living example of a career and a personality shaped over time in a constant upward trajectory. And at the end of this season, he could become the most successful driver in the history of F1.
ADVERTISEMENT
Article continues below this ad
If that happens, there won't be much left for Hamilton to win. Yet knowing Hamilton, it's fair to assume that despite that, we won't see him 'follow' his former teammate into punditry or broadcasting.