When Lewis Hamilton & Jenson Button Sang Happy Birthday for Ex F1 Champion Nico Rosberg
Published 02/25/2021, 4:50 AM EST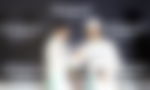 ---
---
The 2010 European F1 Grand Prix had a birthday boy on the grid- Nico Rosberg. And of course, someone had to sing the German a 'Happy Birthday'. Guess who stepped up to do it? Well, it was the McLaren duo, Lewis Hamilton and Jenson Button!
ADVERTISEMENT
Article continues below this ad
During the bus ride to the grid, the interviewer was asking the drivers around to celebrate Rosberg's birthday with a verse of the happy birthday song. While Sebastian Vettel opted to stay out of it, the McLaren boys decided to take up the mantle and gleefully started singing the song.
However, there was a twist heading Rosberg's way. Instead of using the name, 'Rosberg', Hamilton and Button went with his nickname, 'Britney'. This hilarious nickname was in reference to pop star, Britney Spears.
ADVERTISEMENT
Article continues below this ad
One might wonder why the former world champion received such a random nickname. Well, during the early stages of his career, Rosberg had donned a different look, complete with the long blonde hair running to the back of his head. He was promptly nicknamed 'Britney' because of it.
But there was another moment that made sure that this nickname stuck in the following years, and Mark Webber played a crucial role in that.
Rosberg-Webber collision at 2006 F1 Brazilian GP
In the farewell race for Michael Schumacher at Interlagos, Rosberg stole the limelight from the 7-time world champion, all thanks to his then-teammate, Mark Webber.
During the race, Williams' Rosberg locked up his tires and crashed into his teammate, going into turn 3.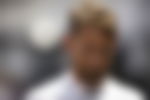 Consequently, both the cars sustained heavy damage, following which they raced to the pit lane hoping to gain an advantage over the other.
ADVERTISEMENT
Article continues below this ad
Although Webber reached the garage safely, Rosberg shattered his car just meters away from the pit lane. The Australian watched the scene unfold in front of his eyes and shared the moment with his team through the radio.
"Britney's in the wall."
This particular quote of Webber's has since gone on to become one of the famous quotes in F1 history.
ADVERTISEMENT
Article continues below this ad
Do you think Rosberg's nickname can be termed the most hilarious one for an F1 driver?