When Lewis Hamilton Pissed Off His Teammate by Crossing Lines on Social Media
Published 04/12/2020, 5:41 AM EDT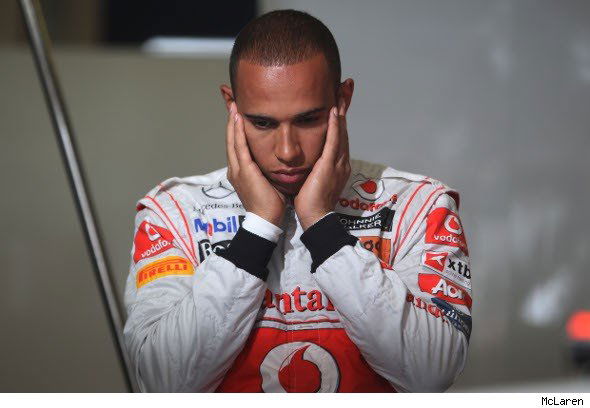 ---
---
F1 fans remember the 2012 Belgian Grand Prix as a chaotic affair that effectively ended Fernando Alonso's championship hopes. However, there's more to that race than the average fan can remember. Jenson Button clinched an easy pole position in qualifying but his teammate didn't take it too well. Lewis Hamilton took to Twitter to vent his frustration on losing pole but took things a bit too far with a hasty tweet.
ADVERTISEMENT
Article continues below this ad
Lewis Hamilton: 'that' infamous twitter rant
2012 was a frustrating year for Lewis Hamilton. The Briton was forced to retire from many Grands Prix due to reliability issues and failed to actively challenge for the World Championship.
ADVERTISEMENT
Article continues below this ad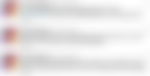 Heading into the Belgian Grand Prix, Hamilton and Button were running two completely different car setups. Button opted for lesser downforce and Hamilton opted for the opposite. Having lesser downforce results in better top speed but lesser grip through the twisty bits of the race track. On the other hand, having higher downforce sacrifices top speed but provides better drive through the corners.
Spa Francorchamps is a track with long straights, where straight-line speed makes a huge difference. As a result, Button had the edge in qualifying but Hamilton would have the advantage on a full tank during the race. Button dominated qualifying and out-qualified Hamilton by a whopping eight tenths. Lewis took to Twitter to explain the reason behind Button's pace but ended up revealing too much.

The 6 times World Champion posted Button's telemetry from qualifying and justified his reason for being slow. Hamilton's actions were a bit juvenile that day but Jenson shrugged off the incident. Turns out, Hamilton's tweet contained data from the simulator's telemetry. Hamilton deleted the tweets later on but the damage had been done.
ADVERTISEMENT
Article continues below this ad
On F1's Beyond the Grid Podcast, Button reflected on the incident – 7 years on and gave his thoughts:
"We didn't really talk about it too much, yeah it was one of those things"
"He chose the high downforce route and I chose the low downforce route"
ADVERTISEMENT
Article continues below this ad
Apparently, Lewis had tested the wing setup before but chose not to use it. Button revealed that Hamilton wasn't comfortable with his setup and rear wing and chose to run more downforce.
Eventually, Hamilton's rant was in vain as the Briton failed to make it past the first corner in the race.