When Lewis Hamilton Pulled Off a Bold F1 Move Against GOAT Michael Schumacher in Monaco
Published 05/25/2022, 12:12 PM EDT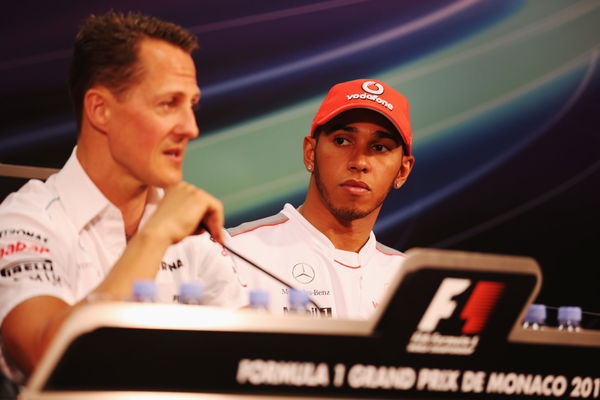 There is a certain art to overtaking, but in a place like Monaco, it's simply not possible (or extremely difficult). A narrow street circuit and a mistake can land you in the barriers. However, back in 2011, Lewis Hamilton in his McLaren days had made a memorable daring move on Mercedes's Michael Schumacher.
In the hindsight, Lewis was having a horrible Monaco Grand Prix weekend in 2011. He was charged with two punishments for coming together with Ferrari's Felipe Massa and Williams's Pastor Maldonado. The Briton had to do it all as he stretched to fight for the championship.
But going into Saint Devotes, Lewis Hamilton sent it from the back and down the inside of Michael Schumacher too.
ADVERTISEMENT
Article continues below this ad
However, not everyone was a fan of Lewis's overtaking tactics on that day. Felipe Massa had clearly felt that more action should have been taken against Lewis. "He tried to pass me on the kerbs when I didn't think it was possible to overtake. He was too aggressive," said the Brazilian. "What he did today was unbelievable. Not just with me, but with other drivers as well. He needs to be penalised again and in a good way – otherwise he doesn't learn."
Venezuela driver Pastor Maldonado also had some thoughts regarding Hamilton's driving.  He said, "He tried on myself the same manoeuvre that he tried on Felipe. I don't know what he was thinking but he was too optimistic and not only with me."
Both Maldonado and Massa had to retire from the race due to their collision with Lewis Hamilton. Meanwhile, Sebastian Vettel in the Red Bull went on to comfortably win the race. 
Lewis Hamilton feels Monaco needs to change to promote overtaking
While Lewis, in his career, has had much better performances in Monaco, he has raised his concern regarding overtaking. The Mercedes driver feels that in order to appeal to fans, the track has to do more. In 2021, he made his feelings very clear as to what the problems are and what must be done. 
ADVERTISEMENT
Article continues below this ad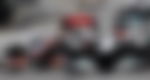 "There is zero opportunity to overtake in a race but that has been the case for some time, it needs to change, we have had the same format for years," Lewis said. "It is the best venue, the most beautiful place we get to race at but you know it is never exciting for fans.
"On the list of difficult places to overtake it's off the scale, highly unlikely you would get the opportunity and I don't think fans enjoy that. I don't know what the solution is but I hope when we look forward it can be a more exciting race."
ADVERTISEMENT
Article continues below this ad
Watch This Story: Watch Lewis Hamilton Narrowly Dodges Losing 57000 Over Misunderstood Footage
Lewis's comments resonate with fans alike who feel that the Monaco race can get quite boring. While no solution is in sight, one can hope that reducing the car size can bring forth some solution.