When Michael Schumacher Shocked his Engineers with a Bizarre Suggestion
Published 04/29/2020, 6:02 AM EDT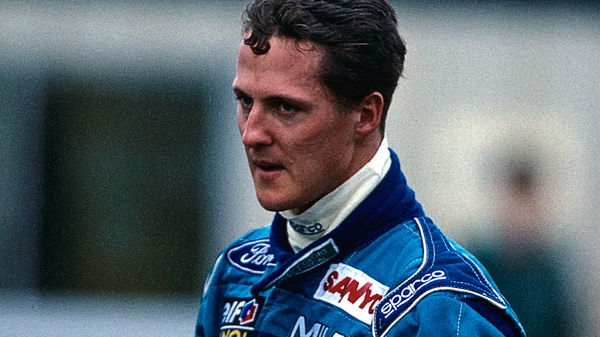 ---
---
In modern times, digital speedometers are a staple in road-going cars and current F1 cars. However, it was a rarity during the early 1990s. However, Benetton's Michael Schumacher thought otherwise and lobbied for it's inclusion.
ADVERTISEMENT
Article continues below this ad
Former engineer Willem Toet was the one to make this startling revelation, as he worked with Michael Schumacher in his early days.  He admitted that the speedometer was one of Schumacher's first requests, and the team initially laughed at him. During those days, race drivers used to rely on a tachometer.
This was around the time that F1 began to explore the electronic world, so the Benetton team reluctantly complied. For a while Michael Schumacher found it helpful, though he later realised that its uses were limited.
ADVERTISEMENT
Article continues below this ad
Schumacher noted that he could not focus on the speed in the middle of a corner, especially when he hits the apex. In addition to that, drivers cannot watch their top speed at the end of the straight, since they have to keep an eye out for their brake marker. So, he suggested adding two more displays in the car
"I suspect at this point we looked a bit puzzled," Toet wrote. "So he explained what he wanted: 'I'd like to keep the real-time speedo in the middle, where it is.
"'Then on the left I would like a speed display that shows the minimum speed in a corner. It should hold that speed until I go for the brakes again. Then when I go for the brakes that can be reset to give me the new minimum speed."
ADVERTISEMENT
Article continues below this ad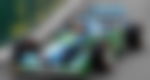 Michael Schumacher knew that multitasking like this is difficult
Every driver knows that driving a Formula 1 car at its limit is mentally taxing. They have to balance all the information received from the car, the steering wheel and its surroundings. Only then can they decide the course of action and execute the task while travelling at speeds of up to 340km/h.
ADVERTISEMENT
Article continues below this ad
The mind management required to do that is what separates the champions from the also-rans. This is why Toet believes that Michael Schumacher is a champion, even in his early days.
"In the car he seemed to have the ability to drive the car with his driving brain. While having plenty of spare mental capacity to record extra information or discuss strategy with his engineers," Toet explained. "From feedback I had when I joined the team this was something that Ayrton Senna also had."