When & Where, Number of Laps & Other F1 Details Surrounding Las Vegas GP
Published 03/31/2022, 2:01 AM EDT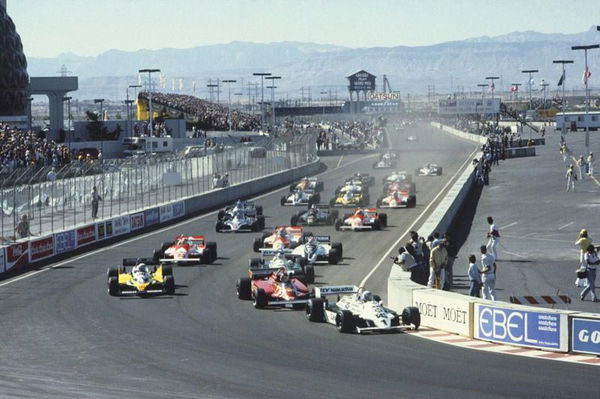 If you haven't heard already, well, there's an F1 Las Vegas GP not too far away from us. The GP is set to take place in 2023, and we urge you to save your money for that Vegas trip.
ADVERTISEMENT
Article continues below this ad
While the track has previously conducted a race back in 1981-1982, it was canceled soon. It was also described as one of the worst tracks ever.
ADVERTISEMENT
Article continues below this ad
F1 will see a Las Vegas race finally
We're only in March when suddenly, life is worth looking forward to. An Ed Sheeran and Green Day collaboration at the Miami GP and a Vegas race finally happening in the world. While fans are in a state of frenzy and obvious excitement, it is important to note that the track has undergone several changes. It is indeed a street circuit and does not resemble the 1981 slow, draggy track.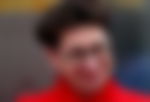 🚨 Resmi!

Las Vegas, 2023'te cadde yarışıyla Formula 1"e ev sahipliği yapacak!

Yarış, Amerika saatiyle cumartesi günü yapılacak.

Pist 6.1 km uzunluğunda olacak. 14 viraj içeren pistte uzun bir düzlük olacak ve yaış 50 tur üzerinden koşulacak. pic.twitter.com/oiWEBE66Fs

— Motorsport.com Türkiye (@motorsportcomtr) March 31, 2022
The race will be 50 laps and from the images, your favorites better have a solid pace down the straights. While there are 14 turns, they look deadly and might require a driver to pay extra attention. After all, if it indeed is a street- circuit, then we have a lot to look forward to. Additionally, the track is almost 6.1 km long.
ADVERTISEMENT
Article continues below this ad
Monza and Monaco like scenery?
There will be no loss of scenic beauty as the strip loops around the soon-to-be complete MSG-sphere. Moreover, the strip will have Caesar's palace as one of the main attractions. The race will cater to majorly US audiences but will also sensibly facilitate timings for European and Asian markets. Moreover, the race will take place on the thanksgiving weekend in the United States, which will also mark the start of Christmas.
Watch This Story: From Mick Schumacher's crash to Lewis Hamilton's sad plight, notable moments from Saudi Arabia Qualifying
ADVERTISEMENT
Article continues below this ad
The track will reportedly resemble a Monza- like track, and the teams will be required to keep a low downforce setup. The US Grand Prix is already a thing as it's held at Austin, but this year will see a new Miami Circuit as well. While the Australian GP also makes its comeback this year, both these tracks will apparently use yachts to give a Monaco GP feel.
So, we expect to see you very soon at one of these exciting races?