"When You Look Into the Mirrors and See Lewis…": F1 Victor George Russell Confesses to the Most Daunting Challenges of Duelling With Hamilton at Mercedes
Published 11/14/2022, 7:10 AM EST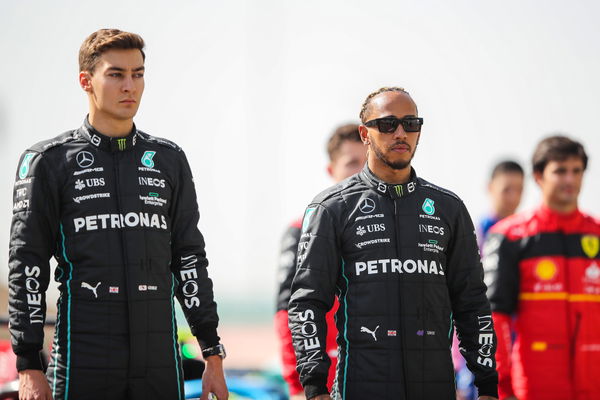 The 2022 Sao Paulo Grand Prix was arguably the most exciting race of the season. We finally broke away from the norm of a Red Bull victory, and it wasn't a Ferrari who beat them. Mercedes won their first race of the season and again, for a change, it wasn't Lewis Hamilton to have done it. George Russell opened up on what it was like racing his champion teammate and how much he's learned from him.
ADVERTISEMENT
Article continues below this ad
George Russell had his 7-time world champion teammate Lewis Hamilton tail him closely for the latter part of the race. Talking post-race, he opened up on how nerve-wracking the experience was. He also talked about how he had to reset himself to shrug off the doubts and bring the victory home.
ADVERTISEMENT
Article continues below this ad
George Russell opens up on how it was like racing against Lewis Hamilton
Speaking with Sky Sports, Russell explained, "You know, when you look into the mirrors and you see Lewis Hamilton there, I just knew how fast he was and I was driving the race of my life. But I knew this was a victory to be taken and so happy to watch that line and so proud of the whole team and the work we've done this season."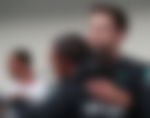 Talking about holding the nerves, he said, "I think just believing in myself. Believing in my team around me. I think we all had a bit of a sit-down and reset."
"We know that when we play everything together as we were at the start of the year, we can beat anyone. And as I said, when you do have Lewis as your teammate, it's difficult to go every single weekend and keep on performing because he's just on it every single session."
"I just feel so fortunate to be alongside him. I'm learning so much. He's really really pushing me."
Lewis Hamilton was stoked after the Silver Arrows not just finally secured a win, but also finished 1-2 in the race.
Lewis Hamilton speaks on a 1-2 finish for Mercedes in Brazil
Speaking post-race, Hamilton thanked the team for their effort throughout the season. He also congratulated teammate George Russell for his first career GP win.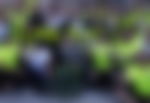 "I want to say I feel really good. We've worked so hard this year. To be where we are, to be fighting for the front row, to be fighting for the podium and getting 1-2. I want to say I'm elated for the whole team."
ADVERTISEMENT
Article continues below this ad
Hamilton was asked if he felt the final race at Abu Dhabi could be his first win on the season. Confident in his team's abilities that we have witnessed lately, he didn't rule the possibility out.
"Who knows? We didn't expect to be as quick as we are, we've been this weekend. So, it's just incredible, the turnaround. It's really all down to incredible men and women back at the factory, working so hard, all year long, never giving up, continuing to push."
ADVERTISEMENT
Article continues below this ad
Watch This Story: Daniel Ricciardo Pushed Aside as Lewis Hamilton Takes The Spotlight With Avid F1 Fan
Fans have finally got the competition they wanted to see Red Bull have. While the two championships are already decided, these last few races could well be the prologue to the coming 2023 season.
Edited By: Ranvijay Singh