"Where Is the F*cking DRS!?": Confused F1 Fans Riot Over Max Verstappen's Absurd Battle With Struggling Red Bull Challenger
Published 05/22/2022, 10:07 AM EDT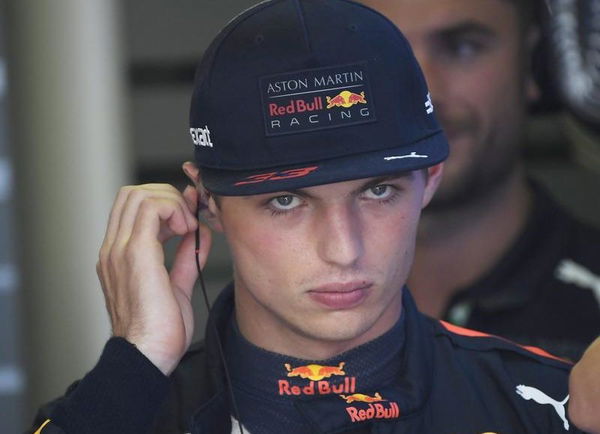 DRS was a major issue for Max Verstappen at the Spanish Grand Prix. Besides, George Russell's tremendous defending kept the Red Bull at bay.
Max Verstappen started the race second when a gust of wind unsettled the car. He spun around but was quick to manage a comeback. However, this was very advantageous to other rivals. Moreover, with the DRS not working properly, Verstappen got agitated and was swearing down the radio.
ADVERTISEMENT
Article continues below this ad
Twitter goes crazy over Max Verstappen's angry radio
Team Red Bull did try to sort the issues out while explaining Max certain ways to activate the DRS. However, with Russell's unwillingness to give up, a wheel-to-wheel battle emerged with several close moments.
Now Twitter has reacted to Max's heated moments on the radio, and some of them have enjoyed the moments while others simply did not. Some of the things that Max said were, "We can't even make the F***ing DRS work man, unbelievable" and even "Where is the F***ing DRS!"
the most exciting thing about this race is trying to guess whether or not max's drs flap is gonna open on the straight

— checomrade ali 🦆 (@snapbackseb) May 22, 2022
I hope Max's drs gets stuck and he has insane overspeed for the rest of the race

— m (@superIicense) May 22, 2022
Watch This Story: Mermaids Podium Helmets More Bizarre Moments From the Unusual Fever Dream Of f1s Miami GP Weekend
ADVERTISEMENT
Article continues below this ad
Max's on-grid racing persona arguably gets him frustrated sometimes. Moreover, he would be thirsty for a Spanish Grand Prix win that he had wanted for quite a while. Lewis Hamilton won the last 5 editions but this time around as he sadly stayed behind.
ADVERTISEMENT
Article continues below this ad
Moreover, the race was fairly entertaining, as later leader Charles Leclerc faced a loss of power. He had to quit the race, awarding rivals the lead.
Edited By: Ranvijay Singh