Where Michael Schumacher Had the Edge on Ayrton Senna in F1
Published 05/01/2020, 4:22 AM EDT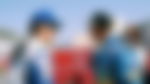 ---
---
Ayrton Senna and Michael Schumacher are two of the biggest names in F1. They share 132 wins and 10 world championships between them. Schumacher made his F1 debut in 1991 for the Jordan team. Eddie Jordan, the founder of the team appeared on an episode of F1 beyond the grid where he talked about both the legends.
ADVERTISEMENT
Article continues below this ad
The Ayrton Senna-Schumacher rivalry was a short-lived competition. It was between two unlikely competitors, a new racer on the grid and a past master.
By 1991, Senna had already won three world championships, while Schumacher had just started his career. It was in 1992 that Schumacher would enroll his first race victory. It was way lesser than Senna's 35+ victories at that point.
ADVERTISEMENT
Article continues below this ad
The reason we called it a rivalry was because of many reasons.
Senna's main title rival and teammate, Alain Prost, retired in 1993. The other noticeable world champ on track, Nigel Mansell, left F1 in 1992 for Indy car racing. Schumacher, in spite of being a youngster, contends like crazy with Senna as well as Alain and Nigel. Before the finish of 1992, Schumacher earned a name for himself. He was clearly way better than the others on the track. He was almost close in performance to Nigel, Alain, and Senna.
So it was an obvious conclusion that Schumacher was the person to proceed with the rivalry with Senna in the absence of the other big names. Senna never saw the performance of Schumacher that won him a phenomenal seven titles, 91 race wins, the most podiums, the most fastest laps, the most pole positions, and many more records to his name.
Comparing Ayrton Senna and Schumacher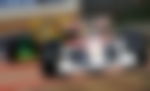 From his own career as a driver to the story of how Michael Schumacher made his with Jordan and more, Jordan tells a lot of stories from an incredible life in motorsport.
The anchor asked: "Who was the best guy to sit in one of your cars?"
Eddie said there were two drivers that standout. He then proceeded to tell a story of the kid called 'Da Silva' who later became the legendary Ayrton Senna. In 1982, Ayrton was started in a Formula 3 car for the first time. It was Eddie Jordan who gave him the chance to contend in a Ralt RT3/82 at Silverstone.
ADVERTISEMENT
Article continues below this ad
Eddie says: "It's difficult because I don't want to be overfair or not fair to some of the drivers. There was a young kid, who was doing Formula 2000. I had the Formula 3 car. I was on pole the previous Sunday at Silverstone. We did the tests on Wednesday."
"I asked this driver called Da silva would you come and try the car for the afternoon. This guy drove unbelievably quickly. He was without bother was quicker than our pole position time. We went to the race and he won the race. Then he changed his name to Ayrton Senna. It's part of the folklore now."
The second driver was Michael Schumacher. He was much more successful in terms of championship wins.
ADVERTISEMENT
Article continues below this ad
Eddie says: "He was sensational and in terms of raw speed, Schumacher might had it. In terms of winning races and how to position and do the things in the car, I think Michael just had it. But in terms of overall lap and qualifying, Senna edged him. They were very similar. Honestly, There was nothing between them."