"Where My Ring Was…": Romain Grosjean Makes Sombre Revelation on Gruesome Sakhir GP Crash as F1 Jewelry Ban Debacle Continues
Published 05/07/2022, 4:55 PM EDT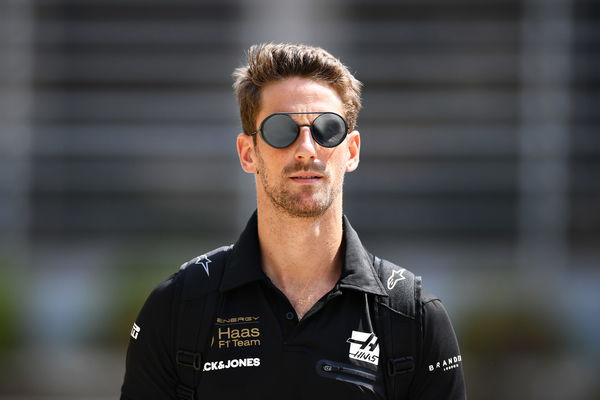 F1 race directors Eduardo Freitas and Niels Wittich have put their foot down on a jewelry ban during races. This ban has caught a lot of attention from drivers and fans alike. Feeling targeted by the enforcement of the ban, Lewis Hamilton revolted the best way he knows how, in style! An unnecessary spat from the FIA directors, according to some when there are bigger problems to solve.
ADVERTISEMENT
Article continues below this ad
Niels Wittich, in a note, reminded all team principals about the jewelry ban. To make sense of the ban, the director emphasized several points. He reiterated the point that the wearing of jewelry underneath the flameproof clothing could reduce heat transmission protection and increase the risk of burn injuries.
Sobre a novela das joias, Grosjean diz que sempre usou aliança, inclusive em seu grave acidente em 2020 no Bahrein e mostrou a mão, que não teve ferimento no lugar do anel: "No lugar do anel eu estava protegido pela minha esposa e salvo pelos meus filhos"pic.twitter.com/U2sC4Lm8RE

— Estagiário da F1 (@EstagiariodaF1) May 7, 2022
ADVERTISEMENT
Article continues below this ad
But the man that literally walked out of the fire, Romain Grosjean does not agree with FIA. The risk of burn injuries and the fact jewelry might even hinder medical intervention during a serious incident is a precautionary measure. But Grosjean knows a thing or two about such an incident. But Grosjean mentions how he always wears and wore his ring and his watch.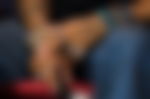 And he even shows his burned hand where the ring finger is the only part that's protected. And he says, "Where my ring was, I was protected. I was protected by my wife and saved by my sons." 
The F1 jewelry ban is not as absurd as the underwear ban
ADVERTISEMENT
Article continues below this ad
The FIA jewelry ban is one of many rules that the newly appointed directors are enforcing on the drivers. One such rule among the rest is the mandated fireproof underwear rule. Which Sebastian Vettel hilariously protested in a Super-Man-Esque way.
The regulation underwear guidelines coupled with the jewelry ban are picking up a lot of heat from the drivers. And not wearing regulation underwear is a serious offense for which the FIA has handed fines in the past in Formula E.
ADVERTISEMENT
Article continues below this ad
Can't do anything without being under a microscope if you're an F1 driver. But the regulation to wear flameproof underwear under a firesuit is probably too much.
Watch This Story: Butter Fingers Charles Leclerc Mocked For His Botch Up While Playing Catch With Miami Marlins Superstar