"Whether It's Ferrari or Another Team"- Daniel Ricciardo Wary of F1 Rivals Before McLaren Debut
Published 02/21/2021, 8:00 AM EST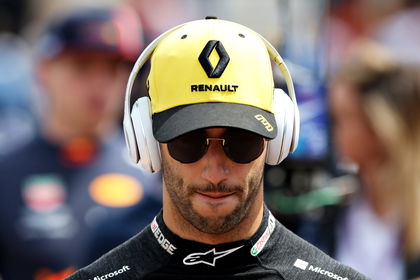 ---
---
Ahead of the upcoming 2021 Formula One season, Mclaren's Daniel Ricciardo thinks every team on the grid has a shot at standing atop the podium. Indeed, the Australian driver is no stranger to podiums himself, having seven wins at Red Bull and two podium finishes at Renault.
ADVERTISEMENT
Article continues below this ad
The Honey Badger helped Renault get on the podium for the first time since Malaysia 2011. Not only did we see the French team get a podium, but also saw the return of Ricciardo's iconic celebration, 'shoey,' at the Eifel Grand Prix.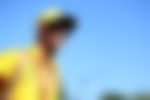 Daniel Ricciardo sees everyone as a threat
ADVERTISEMENT
Article continues below this ad
With the first race that opens the season just weeks away, and the new regulations that could stir up the grid. Ricciardo can foresee everyone getting onto the podium.
He said, "I see it as any team has a chance at a podium, if not every team then most of them, It will be tight again, but they're my motivation, and hopefully, my experience comes out on top in whatever battle that is."
Ricciardo added, "Looking at last year there was really a rivalry with most of the field, I know not every team, but more teams than not finished on the podium last year, so the battle to fight for the front was getting much more intense."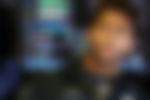 The McLaren driver believes that Ferrari can recover from the 2020 season and fight back in the new season, but still thinks that the Silver Arrows will dominate again.
"You've still got Mercedes with the target on their back, but for the rest of us we're really trying to close that gap, so whether it's Ferrari or another team, I think it's going to be close again.
"Obviously you have Carlos, now at Ferrari, so I guess that's something there, but I think in general, it's really the whole field trying to close up to the front."
Can the Honey Badger give it his all at McLaren?
The Australian will race for McLaren for 2021 after not having found success with Renault. Ricciardo thought it was best to take his talent elsewhere, and he will now partner with Lando Norris on the grid for 2021.
McLaren had finished third in the constructor's championship last season. Moreover, the dominant Mercedes engine will power the Woking-based team for 2021. Indeed, all those factors, combined with the fact that Daniel behind the wheel, the team can achieve great things this season.
ADVERTISEMENT
Article continues below this ad
The opening race will be held in Bahrain on the 28th of March to kick open 2021 season. In short, fans would be excited to Ricciardo back on the grid with his new team as he challenges the rest of the grid for a shot at the driver's championship. What do you expect from Daniel this season?
ADVERTISEMENT
Article continues below this ad