Which F1 Driver is Leading the Most Top-10 Finishes in 2021 Amidst Likes of Hamilton & Verstappen?
Published 10/03/2021, 12:54 PM EDT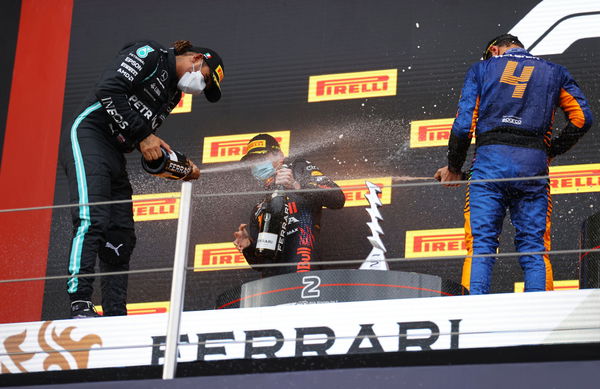 ---
---
The 2021 season of F1 has been a wild ride for the fans who had been yearning for an intense championship rivalry since the start of Mercedes', or to be precise, Lewis Hamilton's reign. However, apart from the main battle for the title, there are multiple other statistical battles going alongside it.
ADVERTISEMENT
Article continues below this ad
One of them being for the most top 10 finishes over this season. Interestingly, unlike the championship fight, this particular statistic has 4 different contenders battling to finish ahead.
Who leads the fight at the moment?
ADVERTISEMENT
Article continues below this ad
Unsurprisingly, it is Lewis Hamilton at the top along with two other drivers. The 7-time world champion has secured a total of 13 points finishes out of 15 races in 2021; His 2 non-scoring Grand Prix events took place at Baku and Monza.
Alongside Hamilton are the bromance duo, Carlos Sainz and Lando Norris. The latter, though, had a couple of poor luck which cost him the chance of finishing in the points over back-to-back races at Hungaroring and Spa. Both the races had huge prospects of Norris finishing on the podium.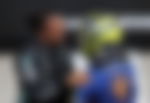 The Briton had an incredible getaway in Hungary only to end up being shunted by Bottas. Later in Belgium, he was on the verge of claiming pole position after leading through Q1 and Q2, but, the appalling conditions led Norris to snap a bit around Eau Rouge, early in Q3, which subsequently led to absolute carnage.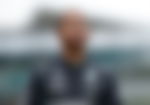 Where is Max Verstappen in this F1 statistic?
Having led the most number of laps this season, it could be shocking for a few to notice that Max Verstappen is missing on this list. Well, worry no more!
The Dutchman is just one number down, with 12 points finishes. And this number is with respect to finishing Grand Prix events in the top 10. But, if we include sprint races too, then Verstappen would be leading the fight with 14 points finishes.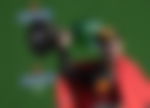 Both the sprint races have ended up in shambles for the Dutchman; Both had a crucial incident involving his championship rival, Hamilton. While the first incident had the blame fall on Hamilton, the latter had Verstappen in the guilty party.
ADVERTISEMENT
Article continues below this ad
Overall, this is looking quite interesting and shows the immense consistency level of these four drivers, who have indeed left a lot of fans in awe; Sainz in specific. Many predicted the Spaniard to be the second driver at Ferrari, but he has proven them all wrong by pulling off a stellar debut season for the Reds.
So, who is ultimately taking home this trophy-less yet very proud stat?
ADVERTISEMENT
Article continues below this ad
Watch Story: From Prince to the Queen: When F1 Stars Interacted With the Royal Family