Which F1 Drivers are Married?
Published 12/17/2020, 7:45 AM EST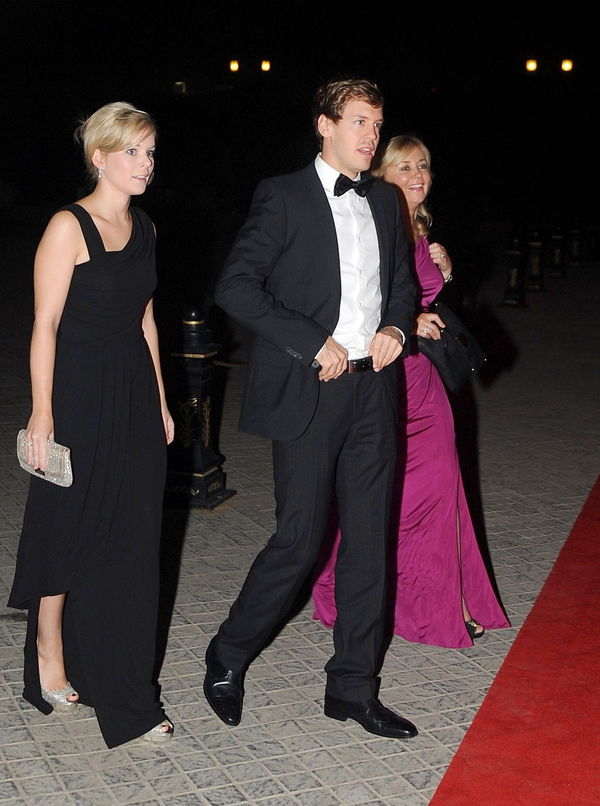 Restricted to the F1 tracks, the personal lives of the racers are not much talked about.  The F1 racers are much renowned for their excellence in the grid with their respective cockpits. However, the racers have their wives and girlfriends who have diversified professional lives. Each of them comes from different parts of the world. There are some racers who have tied the knots and some who are dating. Further, there are a few who are into none of the before.
ADVERTISEMENT
Article continues below this ad
Sergio Perez and Carola Martinez
Sergio Perez tied the knots with Carola Martinez. Carola met Perez at San Miguel de Allende in the disco. Further, on August 13, 2017, Perez led forward with his proposal for marriage, with Martinez. Subsequently, wedding bells rang for the couple on June 3, 2018. Further, Pope Francis blessed them on their special day.
ADVERTISEMENT
Article continues below this ad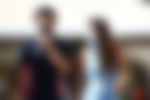 The couple had their first son on December 21, 2017. On September 15, 2019, they had their daughter in the family. She goes by the name Carlota. According to sources, the Mexican family resides in Feusisberg, Switzerland.
Kevin Magnussen and Louise Gjorup
The couple does not share much about their relationship and their married life together. They read their marriage vows on October 10, 2019. Subsequently, they were together for long five years before tying the knots. Magnussen made his proposal official ahead of the Mexican Grand Prix in October 2018.
Louise is a teacher by profession. She is active on Instagram with 5.6k followers.
Romain Grosjean and Marion Jolles Grosjean
Romain Grosjean, the racer for the F1 Haas team, got married to Marion Jolles on June 27,  2012. However, the couple dated since 2008.
Marion Jolles, born in Saint Etienne, France, boasts several talents. She received her Journalism degree from Paris. Further, she got herself into the realm of journalism and broadcasting. She speaks fluent English and is bilingual. Her career started with Eurosport moving on to the presenting job, Automoto, a famous car show.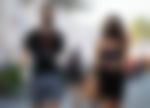 In 2005, she further became a fixture on the circuits of F1. Furthermore, in 2010 Marion was the World Cup's face coverage of the channel presenting the football matches, L'Affiche du jour on TF1.
In 2017, the pair released a cookbook too, naming it Cuisine et Confidences. Subsequently, with the help of Akrame Benallal, Guy Savoy, and Christophe Michalak.
The Grosjean couple has three kids, Sacha, Simon, and Camille. Sacha is the eldest son, born in 2013, followed by Simon after two years. Further, in 2017, Camille joined the family.
Sebastian Vettel and Hanna Prater
The German F1 racer, Sebastian Vettel and Hanna Prater share friendship since their childhood. The couple has managed to keep their personal life private and away from the reach of the media.
The pair read vows in 2019, in a private ceremony with a small gathering. Hanna comes from the same German origin, and both shared a bond since their school days.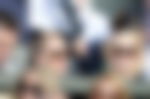 The German pair resides in Switzerland. She was a student of Industrial designing. However, her current profession is unknown. The German couple has three kids. Emilie, the eldest daughter born in January 2014. Followed by Matilda, born in September 2015. The third son was born in November 2019.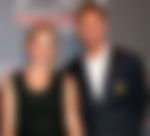 Kimi Raikkonen and Minttu Virtanen
The present Alfa Romeo racer, Kimi Raikkonen, tied the knots for the first time in 2004 with Jenni Dahlman. She won the title of Miss Scandinavia in 2001. Subsequently, the couple met in 2002. However, they had the marital split nearly after a decade, in December 2013.
After the marital split, Raikkonen started seeing the Finnish fitness model, Mina-Mari 'Minttu' Virtanen. It was through a mutual group of friends the two met. The couple tied the knots in August 2016 in Siena, Italy. Further, in the same year, they had their first son, Robin, followed by a daughter, Rianna, in 2017.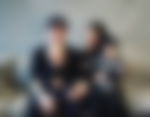 F1 Racers Rumored to be Dating
Nico Hulkenberg and Egle Ruskyte
The German F1 racer has been dating Egle Ruskyte since 2015. As the rumor flows, he started dating her after a day of his split with Laura Zinnel, a police officer. However, the pair got engaged in Venice.
The Lithuanian pursued her education in her country. Further, at present, she owns a business in fashion designing. Subsequently, it specializes in designing beachwear and handmade crochet apparel.
Valtteri Bottas and Tiffany Cromwell
After the divorce with Emilia Pikkarainen, the Finnish got into a relationship with Tiffany Cromwell. She is from Adelaide, South Australia. Subsequently, she is a professional cyclist. She usually attends most of the weekend races. They both share a common interest in cycling. Further, she is into fashion designing too.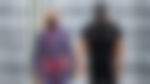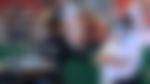 Alex Albon and Lily He
The Thai racer is currently dating a professional golfer, Lily He.  The two met through an online platform. She was born in 1999 and competing in the second season of the LPGA Tour.
Carlos Sainz and Isabel Hernaez
Sainz is currently dating Isabel Hernaez Fuster. She comes to cheer for Sainz in most of the F1 races. Further, she has a Journalism degree and works in the fashion designing field.
Charles Leclerc and Charlotte Sine
ADVERTISEMENT
Article continues below this ad
After splitting ways with Giada Gianni, the F1 Ferrari racer stepped into another relationship. The two, Charles Leclerc and Charlotte Sine, knew each other for the last five years.
She was born in 1999 and is fluent in various languages like French, Russian, English, and Italian. She has studied and learned music for the last 14 years. Following that, she has also performed opera and knows to play the piano. Further, she has an avid interest in sports.
Esteban Ocon and Elena Berri
ADVERTISEMENT
Article continues below this ad
Esteban Ocon and Elena Berri have visited various places together and have been spotted by people. Further, the 22-year-old Italian went to Paris for her University education and is currently pursuing Business Management in Geneva.  The pair met in August 2017, in Valencia.