Who Are Aston Martin's F1 Sponsors for the 2021 Season?
Published 03/03/2021, 8:56 AM EST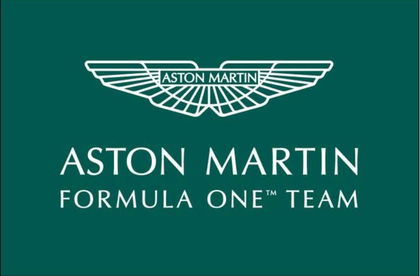 ---
---
As Racing point morphed into Aston Martin for the 2021 Formula One season, they have lured some great sponsors on their journey. Some big names have joined Aston Martin as they embark their return to the grid after nearly sixty years.
ADVERTISEMENT
Article continues below this ad
Since then the team has been getting sponsors one after the other as they embark on their debut season on the F1 grid. The team has managed to get some new names as well as retain a former one.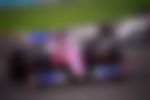 Aston Martin brings big names on their design
ADVERTISEMENT
Article continues below this ad
The launch is just hours away before the team reveals their contender for the 2021 championship. Let's get to know what do their sponsors do and what will they bring to the Silverstone-based team.
Their title sponsor for the new season is Cognizant, they are a Fortune 500 company, also specializes in digital services and IT consulting. The company also uses its resources for Data warehousing & Artificial intelligence.
BWT is the company that is staying with the Aston Martin family for the new season. The company specializes in water treatment, their mission is hygiene, safety, and health in people's day-to-day contact with water.
Adding to the list, Peroni, the beer company launches a new venture with Peroni 0.0, the drink is created with an Italian touch, a refreshing beverage that contains zero percent alcohol.
Crypto is another company joining the list. The company believes that everyone has the right to control their money and states the importance of having identity security.
EPOS is the official audio sponsor for the team, the company craters high-quality sound too business professionals and gamers, EPOS also provides assistance with high-end video solutions as well.
An exciting journey is set to go underway for the British team
After almost six decades away from the grid, Aston Martin is coming back with the goal of winning the title for which once they fought. The team remains optimistic and sees the potential in their drivers have and hope they will carry them into the new chapter.
Just hours from now, the Silverstone team will show what they have created for the new campaign. The launch will also feature their lineup for the grid, which features Sebastian Vettel and the exciting prospect of Lance Stroll.
ADVERTISEMENT
Article continues below this ad
The two drivers will pilot the AMR21 on the track as they look to battle for points and a possible championship. The team will have the power of the dominant Mercedes engine, hoping it will take them to the front of the grid.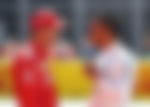 ADVERTISEMENT
Article continues below this ad