Who Are the Most Over-Rated Formula One Drivers on the 2020 Grid?
Published 12/28/2020, 12:41 AM EST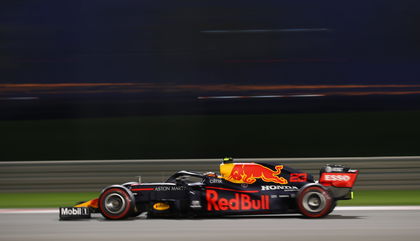 ---
---
With the 2020 Formula One season finally concluded, there were a variety of performances to analyze. There were drivers whose impressive performances went unnoticed, and others who failed to deliver the results expected of them.
ADVERTISEMENT
Article continues below this ad
It does beg a question about the most over-rated drivers on the current 2020 F1 grid. It is worth mentioning that many of these drivers were under a lot of pressure and some of them cracked. Other drivers succumbed to a variety of mistakes, and they ended up costing them.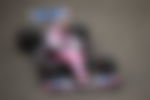 Which Formula One drivers can be considered over-rated?
ADVERTISEMENT
Article continues below this ad
First and foremost, Lance Stroll normally tends to catch a lot of flak. This is largely because of the fact that his father owns most of the Racing Point team. Admittedly, he has put in a fair number of good performances, even grabbing two podiums. However, when put into perspective, especially comparing him with his teammate, his performance has been underwhelming.
It also does not help that Perez also took his first career victory in Formula One. To make matters worse for Stroll, Perez managed to land a seat at Red Bull for the coming season. This would not work wonders for the Canadian's psyche. Stroll did not help his own case with silly mistakes in the second half of the season.
When Esteban Ocon stepped away from Formula One at the end of 2018, many were saddened. The Frenchman was quite talented, and people harbored a bit of resentment towards Stroll for taking his seat. However, once he returned, many expected him to perform well.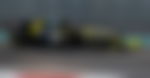 Also, considering the fact that he was a Mercedes reserve driver, he had plenty of advantages. However, Renault teammate Daniel Ricciardo managed to best him on many occasions. Although Ocon grabbed a podium at the Sakhir GP, it does not take away from the fact that Ricciardo was far superior.
ADVERTISEMENT
Article continues below this ad
Without a doubt, Alex Albon turned out to be the biggest disappointment. When he replaced Pierre Gasly midway through 2019, he performed exceptionally well. Obviously, the pressure was on him to keep up the momentum and prove Red Bull's faith in him. The bad news was that things did not work out in that way. Two podiums at Mugello and Bahrain did little to mask how poor his season was.
The final driver of the Red Bull Rejects club, Daniil Kvyat did not help his reputation. Famously dubbed as a 'Torpedo' by Sebastian Vettel, years ago, the Russian driver had a few collisions with other Formula One drivers. The most high-profile one was when he sent Romain Grosjean into an inferno.
At the same race, he flipped Lance Stroll on his roof. It didn't help matters when Pierre Gasly thoroughly outclassed Kvyat on many occasions. Now, Yuki Tsunoda is replacing Kvyat alongside Gasly in 2021.
ADVERTISEMENT
Article continues below this ad
Without a doubt, all of these drivers will be eager for redemption. However, in racing, there must always be a winner and a loser. Not everything will work out in their favor, such is the nature of the Formula One beast.