Who is Daniel Ricciardo's Manager & Close Friend – Blake Friend?
Published 09/20/2021, 8:49 AM EDT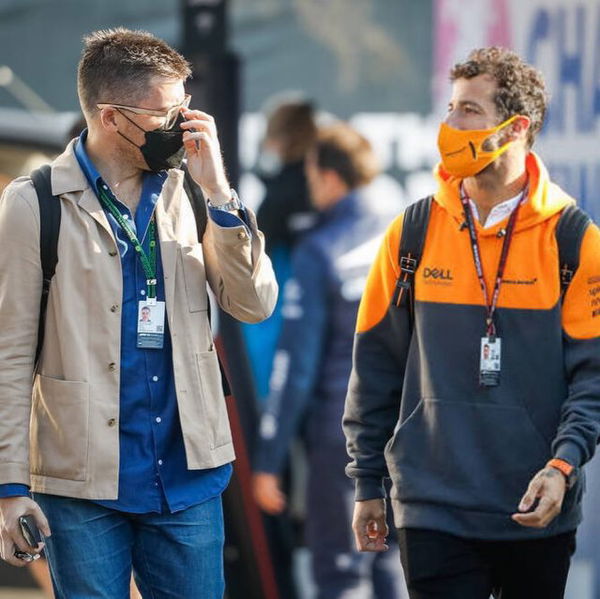 ---
---
It is no surprise that Daniel Ricciardo has a close group of friends that stick with him through the highs and lows of life. One person that has been by the side of the McLaren driver is his manager and close ally, Blake Friend.
ADVERTISEMENT
Article continues below this ad
Due to the Covid-19 pandemic, the Australian hasn't gotten the opportunity to visit his family back home. Thankfully, Ricciardo has two trusted allies that have been with him throughout the Grand Prix weekend, Blake and Michael Italiano.
The role of Blake Friend in Daniel Ricciardo's life
ADVERTISEMENT
Article continues below this ad
Blake, another Australian, is Daniel's manager, working with him to get the best deals and making sure things are on track for Ricciardo. But most importantly, a trusted friend that Ricciardo looks to during tough times.
 

View this post on Instagram

 
Ricciardo first met Blake during their days at Red Bull. When Daniel decided to leave the team and join Renault for the 2019 season, he asked Friend to join him, as he was assessing his options.
Watch Story: From Cristiano Ronaldo to Shaquille O'Neal: When Other Athletes Mingled With F1 Stars
A friend that Daniel Ricciardo can trust
Being away from family has been tough for the Australian. Winning the Italian Grand Prix and not having his family be there with him did hurt Ricciardo. However, being in the company of Italiano and Friend did improve his mood. The 32-year-old speaks highly of them and feels they fill the void when he doesn't have his family around.
ADVERTISEMENT
Article continues below this ad
He said, "I'd still say, family. Yeah. I think it dictates a lot of your happiness and all that. Not having family around over the past year… it's been… it's been hard. I was fortunate to grow up in a really loving and affectionate home. Not having some of that, it's like a part of you, a part of your life that you enjoy, is missing.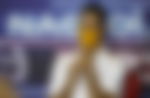 "I've been very fortunate to have a really good support network around me. You know, good friends, whether that's Blake [Friend] (Daniel's manager), whether that's Michael [Italiano] (Daniel's personal trainer), or people in the team.
ADVERTISEMENT
Article continues below this ad
They kind of fill the void. Of course, I miss my family, but I've been able to, let's say, soldier on just fine because of them, because of the other people in my life. I think staying busy helps as well. And just being driven. This sport keeps me laser-focused," Ricciardo concluded.
Ricciardo is grateful to have two close allies with him over the race weekend. Now, with the upcoming Russian Grand Prix, Ricciardo hopes that both Blake and Michael motivate him to grab another win.