Who Is Daniel Ricciardo's McLaren F1 Race Engineer – Tom Stallard?
Published 06/19/2021, 10:09 AM EDT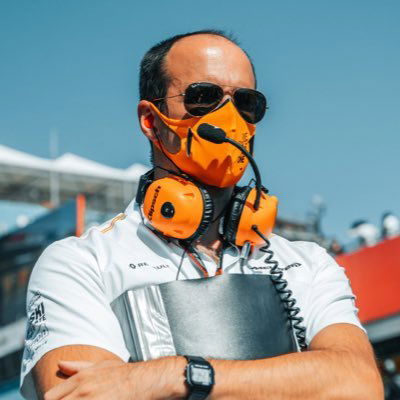 A race engineer is an F1 team member. He is the one who investigates information to accomplish the best results from the vehicle and driver. The race engineer speaks with the group's data analyst, mechanics, and driver. The communication goes between the races as well as during the non-race weeks. Off the track, the race engineer looks at the information to decide the underlying set-up for the following races.
ADVERTISEMENT
Article continues below this ad
The race engineer looks after many activities to make a race week as flawless as possible for the driver. The engineer should maintain a decent working relationship with the driver as well as the remainder of the group.
Race Engineers play a huge role in an F1 race. They constantly communicate with the race drivers during the race. The F1 race engineer is the one with which a race driver talks about the strategies, pitstops, and timings during a race weekend.
ADVERTISEMENT
Article continues below this ad
One of the interesting Driver-Engineer pairing is of Daniel Ricciardo and Tom Stallard's.
Who is Tom Stallard – An olympian and Race Engineer
Thomas Stallard is an Ex rower. He won a silver award at the 2008 Summer Olympics for Great Britain in the men's category. He has previously rowed in the Cambridge Blue Boat in the University Boat Races in 1999 and 2002. He even won in 1999 and 2001. Tom was the leader of CUBC for the 2002 season.
He is not rowing anymore and has retired from the sport. Starting from 2021, he functions as a race engineer for Daniel Ricciardo in the McLaren F1 group. He has worked in F1 with some big names such as Jenson Button, Stoffel Vandoorne, and Carlos Sainz Jr.
What is an Olympic silver medalist doing in F1?
During an interview with Tom in 2016, he revealed that he was always fond of motorsports but got started Rowing once he got into Cambridge.
"I did engineering at Cambridge. Before I went to Cambridge, I wanted to do motorsports, and then when I got to Cambridge, I got really obsessed with rowing, and then I got into engineering so I could keep rowing."
ADVERTISEMENT
Article continues below this ad
He added, "I stopped rowing as I turned 30 and started doing this. Being 30 is not that old for a rower, but 35 is getting on a bit, and then 40's quite old." 
Daniel seems to be quite happy with Tom. In an interview with F1, Daniel said that he has been receiving clear messages from Tom Stallard.
"It's like being a beginner all over again, being tutored every corner! Good job, do that better, OK, improve a bit more here."
ADVERTISEMENT
Article continues below this ad
"Obviously the feedback I'm getting from the team is good and they're obviously trying to get me into some good habits with this car and the characteristics."
The duo has been doing a good job since Daniel has joined McLaren F1 team.