Who Is Heidi Berger – Daniel Ricciardo's Rumored Girlfriend & McLaren F1 Legend's Daughter?
Published 10/25/2021, 10:31 AM EDT

Follow Us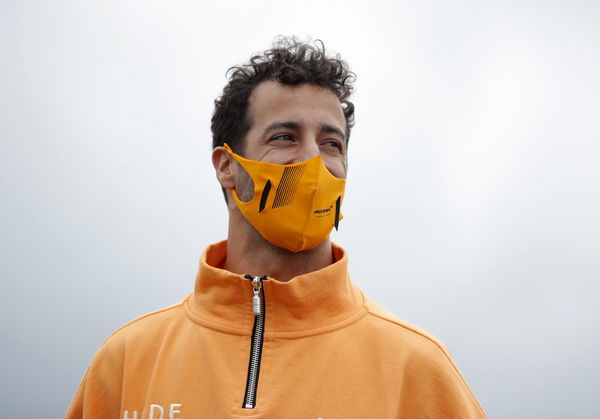 Daniel Ricciardo might be the most open and talkative driver on the grid, but his love life has been relatively secretive. However, now rumors have been making the rounds that the Aussie is dating someone with F1 blood.
Ricciardo's name has been linked with Heidi Berger. As her second name suggests, she's the daughter of Austrian F1 legend Gerhard Berger. The driver raced with Ferrari and Ricciardo's current team, McLaren. Celebrity sightings and pop culture account, Deuxmoi, received information about the two being spotted together.
 

View this post on Instagram

 
ADVERTISEMENT
Article continues below this ad
According to the anonymous sources, the duo has been around each other for a while now – since 2019. More recently, the couple was spotted having brunch in New York City. Further, Berger allegedly flew to Austria to celebrate Ricciardo's birthday in July.
Who is Heidi Berger?
Heidi's father is 10-time GP winner Gerhard Berger. However, her career path is far from motorsport. The 24-year-old is currently a student at NYU and is also an aspiring actress.
She has starred in a few TV series between 2015 and 2018. Her better-known works include A Única Mulher and Onde Está Elisa? 
 

View this post on Instagram

 
Apart from the visits to Austria and NYC, she has been linked with Ricciardo because of posts and stories put by the driver and their mutual friends. In June, Ricciardo and Berger took hikes and helicopter rides together, often being featured on someone's stories.
What Daniel Ricciardo has said so far
As rumors state, fans have spotted Ricciardo with the actress since 2019. However, before his move to McLaren, Ricciardo had mentioned the difficulties of maintaining a dating life in F1, having ended a long-term relationship with his high school sweetheart in 2016.
Ever since, Ricciardo hasn't confirmed being in a relationship with anyone. With his eyes on Formula 1 success, it has been difficult for the driver's personal life. Earlier last year, Ricciardo had opened up about this situation.
"It certainly is difficult when you're so driven towards something. I've been doing F1 for 10 years so I'm constantly looking for more from it and putting myself first and being selfish. It is difficult and you do have to shut things out along the way and that is people and at times relationships. It's finding that balance."
He also looked at the other drivers for reference, and can't imagine what it would be like with the dangers of the sport.
ADVERTISEMENT
Article continues below this ad
"I know some drivers have a wife and kids and I'm like 'how do you do this with a family?' The danger at one side and then just dedicating everything you can to the sport but also dedicating time to your family. I'm not there yet, I don't know how I could manage that."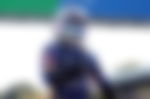 From what the driver has said, his focus remains on the sport. "I'm still in the moment of just trying to get the most out of me and I think what I'm doing is working so I'm going to keep going down that path."
ADVERTISEMENT
Article continues below this ad
Now, as the Aussie gets comfortable in the sport, will his drive for success increase, or will he cool down and make space for the other things in life? We're yet to hear from the Aussie about his secret romance.
Watch this story: How Much Does an F1 Car Cost?