Who is Mick Schumacher's Haas F1 Race Engineer – Gary Gannon?
Published 05/16/2021, 6:21 AM EDT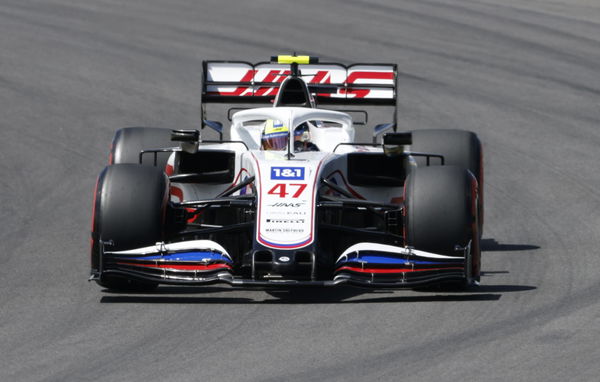 ---
---
In Formula One, every person on a team plays a crucial role to keep the car in top condition. For the Haas F1 team, Gary Gannon takes on the role of race engineer for Mick Schumacher. Gannon's job deals with the car setup, operation, and data analysis for tests and race weekends.
ADVERTISEMENT
Article continues below this ad
Previously, he was Romain Grosjean's race engineer and is now part of Schumacher's team. Gannon often communicates with his drivers over the radio during sessions and the race. On the back of driver feedback, analysis, and simulation, he helps decide the car setup. Gary Gannon then manages all the systems and analyzes the lap times, traffic, runs, and potential problems.
He kicked off his career with Honda in the CART Series. He then moved to the UK in 2010 to work for the newly-formed Virgin/Marussia team. After the team folded, he heard through the grapevine that a position at the Haas F1 Team was available. As a bonus, this was an American F1 team, so a colleague helped him get in touch with Guenther Steiner.
ADVERTISEMENT
Article continues below this ad
How has life at Haas F1 been for Gannon?
The race engineer officially joined the outfit in 2015, in their 'setup' year. Around that time, he worked with a small group to set up the core elements of the team before their debut season in 2016. Five years later, the outfit is still going strong, though they have a brand new driver line-up.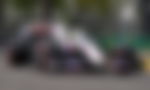 He acknowledged that everybody works hard during the race weekend. This is especially true for qualifying, as it is regarded as the most stressful session of the weekend.  To that end, when things just click, all their efforts will feel worthwhile. However, Gannon confessed that it is still difficult to be away from home for several months every year.
ADVERTISEMENT
Article continues below this ad
"We have 60 operational race team people (the maximum you are allowed by regulation) who are away from home around 180 days per year, all for 30 hours total racing time of our two cars in the entire season.
"Thankfully we have a curfew on Thursday and Friday nights at the circuit, and we can't work on the car much after qualifying, otherwise we would work all night!"
ADVERTISEMENT
Article continues below this ad
Now, Gary Gannon will be accompanying his Haas F1 ward, Mick Schumacher to Monaco this weekend. Schumacher is visiting the street circuit in F1 machinery for the first time, and there will be ample pressure on him to perform well for the team.