Who Owns Ferrari & It's Subsequent F1 Team?
Published 09/30/2021, 2:15 PM EDT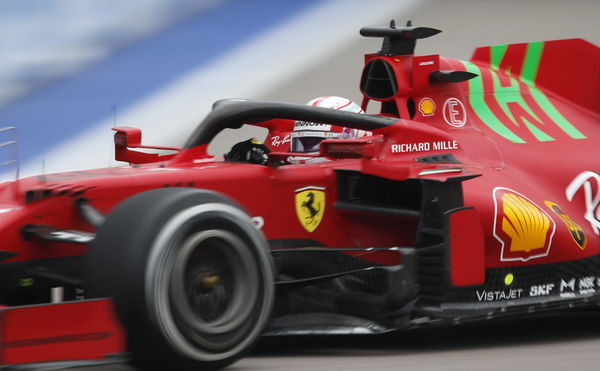 ---
---
When one thinks of F1, Ferrari comes naturally attached with it. The Italian marque has featured in every edition of the world championship since 1950, and remains the most decorated team in the pinnacle of motor sport.
ADVERTISEMENT
Article continues below this ad
Over the past few years, ownership of the team has changed not just hands, but in form as well.
Who owns the legendary Ferrari F1 team?
ADVERTISEMENT
Article continues below this ad
Enzo Ferrari founded Scuderia Ferrari in 1947 and led the team for many years. After tasting success in different races, the Italian team joined the F1 world championship in 1950. They engaged in a battle with fellow Italians Alfa Romeo, with the latter eventually winning the championship with Giuseppe 'Nino' Farina.
In 1969, fellow Italian car manufacturer Fiat bought a 50% stake in Enzo's company. After his death in 1988, Fiat increased their ownership to 90% by buying the Italian's stake in his company. While they garnered a plethora of sponsorships, Ferrari started its separation from Fiat Chrysler Automobiles in 2015.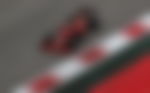 They did this by going on the New York Stock Exchange, where they sold 10% of its shares. By October 2016, the company separated completely from Fiat. That same year, they also appeared on the Piazza Affari, home of Milan's Stock Exchange.
As of today, Ferrari is a company which is majorly owned by the public. 67% of Ferrari's shares are owned by the public, who bought them from the stock exchange?
So, where's the rest of the 33% of ownership? Well, that's split between the Agnelli family and Piero Ferrari. Piero is the only surviving son of Enzo Ferrari, and holds a 10% stake in the company. In addition, he's the vice-chairman of the company.
The remaining 22% belongs to Exor N.V., a company which runs under the leadership of the Agnelli family. Giovanni Agnelli headed this company, and it now runs under the leadership of John Elkann, who is the Chairman.
Ferrari have 16 constructor's and 15 driver's championships in F1
ADVERTISEMENT
Article continues below this ad
The Italian marque is still the most successful in sport, despite a long title drought. They have 16 constructor's championships, and 15 driver's championships to their illustrious name.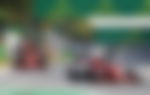 Kimi Raikkonen was the last driver to win a driver's title with Ferrari in 2007. Although Lewis Hamilton won in 2008, Ferrari clinched their last constructor's championship that year, edging McLaren out.
ADVERTISEMENT
Article continues below this ad
With a new set of technical regulations coming in, the Italian outfit will look to revisit their glory days of old. In Charles Leclerc and Carlos Sainz, they have a talented driver pairing which could achieve this. Now it's up to the team in Maranello to do their bit and add more titles to their glittering trophy cabinet.