Who Was Jürgen Hubbert – 'Mr. Mercedes' Who Oversaw Their Return to F1?
Published 01/16/2021, 7:49 AM EST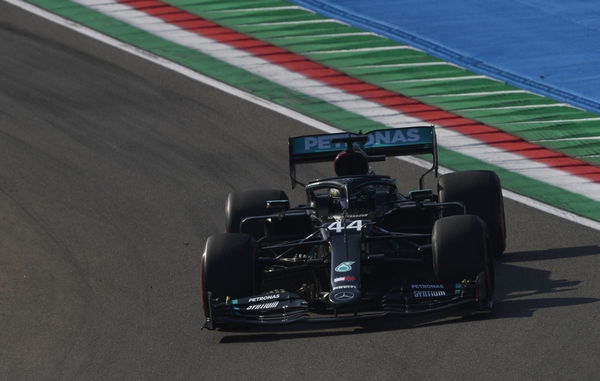 January 12, 2021 proved to be a very sad day for the Mercedes team, as their former executive board member Jurgen Hubbert passed away at the age of 81, in Sindelfingen. Hubbert was a remarkable man and the entire F1 world mourned his death.
ADVERTISEMENT
Article continues below this ad
But what was his role with the company? What was his co-relation with the world of F1?
Statement from Stefano Domenicali:

All of us at Formula 1 are deeply saddened to hear that Jurgen Hubbert has passed away. He was an incredible man and a friend and he will be greatly missed. My thoughts are with his family at this time. pic.twitter.com/oqcQ3BpMlj

— Formula 1 (@F1) January 15, 2021
ADVERTISEMENT
Article continues below this ad
Hubbert's journey started in 1965
Born in 1939, he graduated from the University of Stuttgart in 1965 and joined Daimler-Benz the very same year. Moving up the ladder, he became a deputy member of the board of management of Mercedes cars by 1987.
At this point in time, they were struggling in the automotive industry. Therefore, to pull them out of a downward spiral, he decided to polish the brand's image through motorsports.
Hubbert was a huge fan of Mercedes' sports activities in the 1950s as a kid. So, he took inspiration and ventured to emulate their previous success. A glorious spell in Le Mans ensued in the late 1980s and that followed a return to F1 in 1993 with Sauber.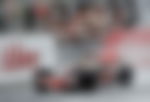 However, the key turning point was their association with McLaren as an engine partner in 1995. While the first couple of years were painful, things got better after they won their first race in Australia together in 1997.
This culminated into the ultimate glory in 1998 and 1999 when Mika Haikkenen claimed multiple world championships. Hubbert ultimately retired from his official role in 2004, but not before laying the benchmark for Mercedes' F1 return.
Mercedes family pay rich tribute
Fittingly, there have been tributes pouring left and right from the Silver Arrows. Lewis Hamilton, who has won all seven of his World Titles with a Mercedes engine behind his back, noted in an Instagram post –
"Deeply saddened to hear the news of our friend and family member Jurgen. He was such a racer at heart and I enjoyed our chats and his enthusiasm [for] racing. His commitment to Mercedes and the team over the years was inspiring."
ADVERTISEMENT
Article continues below this ad
Ola Källenius, Chairman of the Board of Management of Daimler AG and Mercedes-Benz AG also remarked –
"Juergen Hubbert was Mister Mercedes. With integrity, innovative spirit and great success, he shaped Mercedes-Benz forever."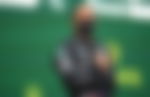 "He is forever assured of the appreciation of the entire Mercedes family. In gratitude for his many years of good work, we will honor his memory." 
ADVERTISEMENT
Article continues below this ad
While an average F1 fan only recognizes the likes of Toto Wolff, Lewis Hamilton, and a few others behind the dominance of Mercedes, they are just the tip of the iceberg that consists of notable people like Jurgen Hubbert, without whom none of this would have been possible.