Who Wins the Championship if Max Verstappen and Lewis Hamilton Crash Out at Abu Dhabi?
Published 12/06/2021, 10:07 AM EST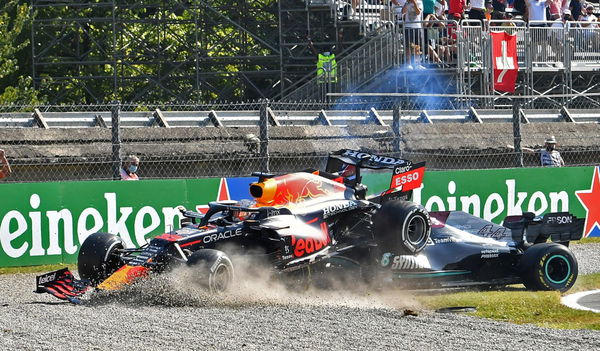 They say reality is stranger than fiction. That might be true, but if one considers the 2021 Formula 1 season, the reality is certainly more exciting than fiction. Particularly with the battle between Max Verstappen and Lewis Hamilton.
ADVERTISEMENT
Article continues below this ad
Yes, many predicted that the championship will go down to Abu Dhabi. But just how many could've ever imagined that both drivers will be level on points with one race to go?
And here we are. Staring at the last race and whichever driver finishes ahead of the other, wins arguably one of the greatest title races in F1's history. Yet, finishing ahead and fair racing is in its place. But what would happen if either Verstappen or Hamilton crashed into the other?
ADVERTISEMENT
Article continues below this ad
Now that's exciting, isn't it?
The simple answer to this incredible, meltdown-inducing, and controversial hypothetical scenario is this – Verstappen will win the championship if he and Hamilton suffer a crash and do not finish the race.
Simply, because while there's nothing between the two drivers in terms of point difference, Verstappen has more race wins than Hamilton. And that would be the deciding factor for the Dutchman if at all things get down to that.
If you're honest with yourself, you know that not only do you want to see more drama, but there is a high possibility that such a situation might happen after all.
Other scenarios that can decide Lewis Hamilton vs. Max Verstappen
The simplest one is whoever finishes ahead will win. That's very obvious.
ADVERTISEMENT
Article continues below this ad
But things can get tricky if, say, both drivers score the same amount of points, finishing in P9 or P10. In that scenario, it will be Max Verstappen who wins the title, again, because of his race wins.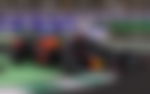 So, as things stand right now, all these permutations favor Max Verstappen because of his superiority in race wins. The only scenario in which Lewis Hamilton can win the championship is if he outscores Verstappen.
ADVERTISEMENT
Article continues below this ad
And yes, we'll find out what happens in a week's time, as we'll bid farewell to this season of a lifetime.