Why Alonso Deserved F1 Driver of the Day Award Over Norris at Russian GP
Published 09/26/2021, 12:38 PM EDT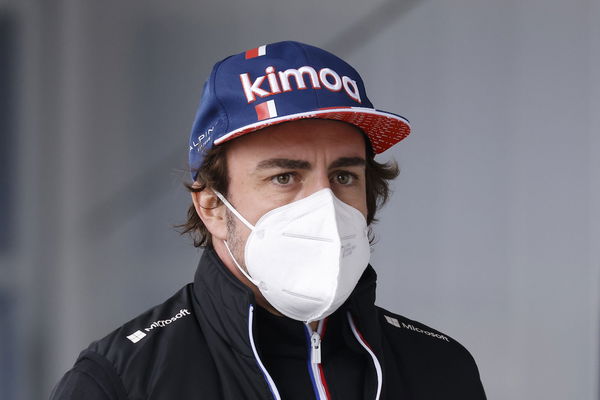 ---
---
Lando Norris certainly had a commendable afternoon at Russian GP only for his poor late gamble to destruct all of his efforts. Hence, despite finishing the race down in P7, the 'Driver of the Day' award dropped into his hands. But, the only question is, does Fernando Alonso deserve the award instead?
ADVERTISEMENT
Article continues below this ad
Well, looks like it. While the attention was mostly on Norris and the ultimate race winner, Lewis Hamilton, Alonso was pulling off a masterclass of his own. But, at the end, similar to Norris, the Alpine driver, too, fell prey to the changing weather.
How the race panned out for Fernando Alonso
ADVERTISEMENT
Article continues below this ad
The Spaniard started the Russian GP from P5 and had a decent getaway too. However, Alonso ran wide into turn 2 and was forced to go through the narrow section of bollards before rejoining the track around turn 3. In the process of abiding by the protocol, Alonso had to give up positions to Hamilton.
He soon lost his P7 to Sergio Perez. But, his race wasn't over as yet. Alonso enjoyed a strong 37-lap stint on the hard tires before pitting for a fresh set of mediums. And from there on, the 2-time world champion was unstoppable, and with the car coming lively, Alonso was, at one point, lapping as fast as Hamilton.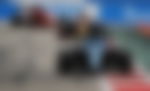 Alonso crept his way up to P5 and made stunning moves on Max Verstappen and Daniel Ricciardo to reach P5 by lap 48. He was then chasing after Carlos Sainz, who had just lost his place to Sergio Perez. Soon, the rain arrived, and Alonso overtook both Sainz and Perez to claim P3.
But, Alpine opted to pit Alonso a lap late as opposed to the others behind him. There ended his hopes of fighting for a podium. Had Alpine pulled Alonso into the pits a lap early, there is no denying that the Spaniard could have secured his first podium since his Ferrari days.
Alonso reckons he deserved the podium at Russian GP
Following the race, Alonso opined that he could have gained the Russian GP podium on merit, unlike Verstappen and Sainz.
ADVERTISEMENT
Article continues below this ad
"I think today we did a very good race. We could keep up with Perez in the first stint. And after the pit stop, we did overtake Verstappen even at one point. So, the car was flying today, and when it started raining, we overtook, Ricciardo, Perez, and Sainz and we were P3," he said.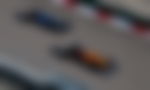 "I really thought that the first podium was possible today, on merit, not luck, by pure pace."
ADVERTISEMENT
Article continues below this ad
Overall, we've spelled out the reason why Alonso is deserving enough for the DOTD. However, let's hear it from you! Who do you believe should have received the award?
Watch Story: Biggest Pitlane Mishaps Featuring Hamilton, Raikkonen & Verstappen