Why are Aston Martin's F1 Cars Green in Color?
Published 07/12/2021, 12:02 PM EDT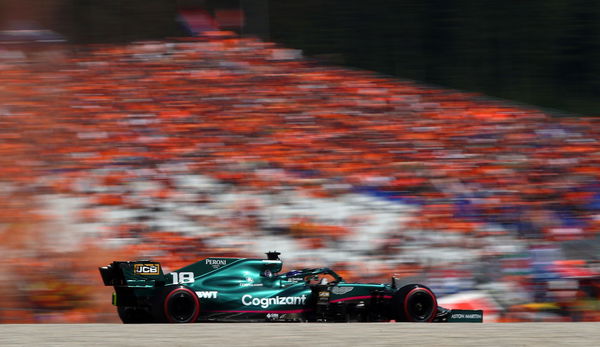 ---
---
"Ferrari is red, Aston will be green."
ADVERTISEMENT
Article continues below this ad
Aston Martin Team principal Otmar Szafnauer hopes for the British challenger to stand out more on the racetrack. Arguably the most eye-catching brand in F1, the British team failed to capture the attention of fans on TV. However, once Force India and Racing Point – the green team have no intentions of going back to pink.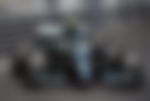 ADVERTISEMENT
Article continues below this ad
"Let's consider a different shade for 2022. Of course, we will continue to appear in green. Aston Martin is traditionally green, and that's how fans associate the racing cars."
But why green?
"With a name like Aston Martin and Aston being green traditionally…I would think it will stay green," Szafnauer said. This is because of the history associated with the shade of British Racing Green.
What is British Racing Green?
We associate specific colors to specific nations – Red with Italy, orange with the Netherlands, Orange-green with Ireland, etc.
While they certainly represent the culture of the country, they also help distinguish cars on the track.
Racing wasn't allowed on the streets of Britain, so the motorsport community turned to Ireland, which was a part of Britain back then. It coupled the green island with the green racing car, a nod to the traditional Irish green.
In the 1903 Gordon Bennett Cup, national representatives were assigned various colors, and Britain stuck with its green livery. So, the traditions continued; car manufacturers from England set their racers out in green. This included big names like Bently, Jaguar, Vauxhall, Lotus, and now, our very own Aston Martin.
Aston Martin & their debut F1 season
There is a story about the first green-colored car. They assigned a Frenchman, Charles Jarrott, the number 13; it was unlucky for his countrymen. Additionally, he was required to race in England. To appease the Englishmen and to build upon some luck, he painted his car green.
Will the green livery of the Aston Martin bring them luck this season?
So far, they have seen veteran Sebastian Vettel bag them their first podium with a stunning P2 finish in Baku. He has been pushing his car to the limit trying to get points.
ADVERTISEMENT
Article continues below this ad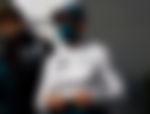 Lance Stroll, barring a few accidents, has also been working hard with the car, but just not enough. He has brought in 14 points for the team so far. This is not a number to be scoffed at, but Lance brings so much untapped potential to the team. With time, we may see him improve.
"I think the green color suits us, that's for sure," concluded Szafnauer. It sure does. The color green would certainly make for wonderful pictures sitting pretty parked in the parc ferme.
ADVERTISEMENT
Article continues below this ad
Watch this story: Shortest F1 Drivers Ever Featuring Yuki Tsunoda & Lando Norris