Why Are F1 Drivers So Short & Skinny?
Published 07/02/2021, 10:31 AM EDT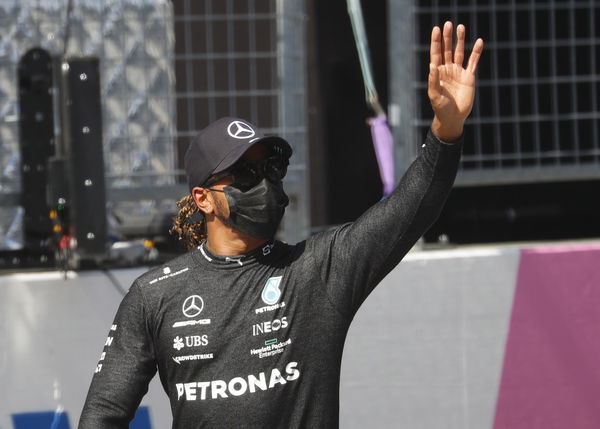 ---
---
It is a known fact that a driver requires certain boxes to be ticked in a bid to secure a seat in F1. And of course, the primary requirement is to be a professional racer, with formidable racing history in other categories. But, there are other criteria that a team looks up to before giving a driver the desired nod.
ADVERTISEMENT
Article continues below this ad
A couple of them are weight and height. One would have noticed that none of the drivers pose huge physical attributes and are relatively skinny. What's more, it's a rarity to witness an F1 driver who is over 6ft in height, apart from exceptions like Nico Hulkenberg, who is just over 6ft tall.
So, why do F1 teams prefer such attributes from the drivers? How crucial do height and weight play a role in the sport? Well, quite a lot, is the answer.
ADVERTISEMENT
Article continues below this ad
Why are F1 drivers short and skinny?
F1 is all about speed, right? So, one of the aspects that could halt a car from going faster is the weight. And in order to keep the car light-weighted, each team work hard into trimming the weight of the bodywork, the engine, and several other parts of the car.
A similar sense applies to the drivers too, who need to keep their weight under check throughout the year, even when they aren't particularly racing.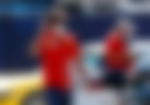 Why? It is assumed that for every 10kg of weight added to the car, it is likely to cost around 0.3s per lap. And an F1 fan would know that a gain of even 0.001 matters a lot in a lap time.
Hence, a heavy car would mean that the car won't be able to accelerate as quickly as a driver would want it to, which consequently affects its high speed on the straights.
Does skinny necessarily mean weak?
F1 drivers of this era weigh anywhere between 60 to 80kg, with Yuki Tsunoda being an exception. The Japanese driver currently weighs around 54kg. However, that doesn't necessarily mean that they are weak.
Moreover, F1 drivers are one of the fittest humans on earth, who are highly capable of handling high G-force and scorching temperatures inside the cockpit.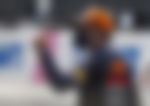 While a high-speed corner could hit up to a whopping 5G, the drivers will also have to bear temperatures of up to 50°C. Apart from these racing drivers, fighter pilots are the only set of people, who can withstand such high gravitational forces.
ADVERTISEMENT
Article continues below this ad
The drivers go through a series of exercises, that particularly focus on the neck, legs, and arms, and Sergio Perez and Pierre Gasly are some of the few drivers who posted their workout sessions with their respective trainers on social media.
So, does this mean that F1 drivers are worthy enough to be rated as one of the strongest humans on earth?
ADVERTISEMENT
Article continues below this ad