Why Aston Martin Can Use Parts From the 2020 Mercedes Car at No Extra Cost
Published 09/18/2020, 2:33 AM EDT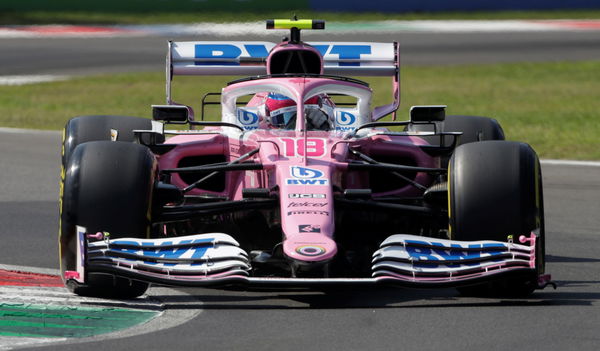 ---
---
Racing Point has been in the limelight since the team unveiled its cars before the testing in Barcelona. Recently, the token dispute over the team generated numerous talks within the paddock. Now, Nikolas Tombazis reveals that the token dispute over Racing Point is off the table.
ADVERTISEMENT
Article continues below this ad
Earlier this year, the FIA revealed that the "Pink Mercedes" can buy components from Mercedes for next season without the usage of any tokens. The other teams have opposed this decision and demanded an explanation from the FIA.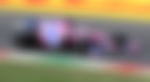 Nikolas Tombazis, FIA Technical Director, shed some light on the controversy. "Here two standards are measured, and the argument is not always correct," explained Tombazis.
ADVERTISEMENT
Article continues below this ad
"Some teams, for example, Haas, use parts for the Ferrari from the same year. Racing Point buys parts from last year's car," said Nikolas Tombazis.
"We introduced homologation for cost reasons. What Mercedes and Racing Point are doing saves money for both parties because it reuses excess material from the warehouse and because the customer doesn't have to invest in developing these components.
"Racing Point doesn't use these parts to make the car faster but claim from a team that accesses the manufacturer's current car. That's why we don't want to take tokens away from Racing Point," claimed Tombazis.
The team found a loophole in the usage of tokens. Unlike other customer teams, Racing Point can use the components from the current Mercedes W11 without spending the tokens.
While other customer teams like Haas and Alfa Romeo will lose their tokens if the team opts for a gearbox from their supplier, Ferrari.
ADVERTISEMENT
Article continues below this ad
(All the quotes have been translated from German using Google Translate)
Racing Point cannot copy from Mercedes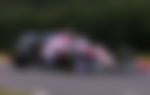 It is expected that Racing Point will run the components from Mercedes W11 this year at Abu Dhabi. Since the token rule only comes to effect 2021 onwards, it is possible to witness a few customer teams running newer designs on their cars by the end of this season.
ADVERTISEMENT
Article continues below this ad
But Nikolas Tombazis mentioned that the FIA will not allow any teams to run an entirely copied car at Abu Dhabi. And the FIA will "not accept" such designs from any teams.