Why Did Daniel Ricciardo Really Leave Red Bull? : Even the Team Principal Still Doesn't Know
Published 04/16/2020, 7:56 AM EDT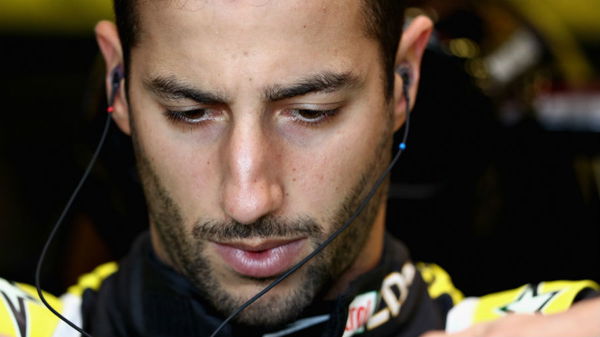 ---
---
Red Bull team principal Christian Horner recently revealed that he was still uncertain as to why Daniel Ricciardo chose to leave Red Bull. In 2018, Daniel Ricciardo announced his decision to leave the Milton-Keynes outfit after 5 years to join Renault. Ricciardo's move baffled many fans including Christain Horner.
ADVERTISEMENT
Article continues below this ad
Horner still unsure on why Daniel Ricciardo chose to leave
Ricciardo often cites Renault's growth and progress over the years as a reason for leaving Red Bull. The honey badger revealed that his main goal in F1 was to fight for World Championships and he believed Renault was the ticket to glory. However, many fans and experts still believe the move was a strategic blunder as Renault is nowhere close to a podium, let alone a World Championship.
ADVERTISEMENT
Article continues below this ad
As things stand, Ricciardo would have had a higher chance of becoming Champion with Red Bull than the Enstone outfit. A belief that Christian Horner stands by, even today. Some fans are of the opinion that Ricciardo left Red Bull because of his strained relationship with Max Verstappen. Even Horner called out Ricciardo for "running away from a fight" with Max.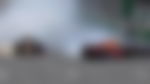 Speaking on the podcast "In the Pink", Horner said:
"I just couldn't understand his decision-making.
"I like Daniel very much, he's a great guy, he was a great member of this team and if I take off my Red Bull hat I couldn't understand his logic behind the move that he made.
ADVERTISEMENT
Article continues below this ad
"If it was for Mercedes or Ferrari I could have understood that."
"It was a shame because there was a great dynamic between the drivers. I was not aware of any frustration or favoritism he felt existed within the team,"
"It's something we talked about a lot over the years."
ADVERTISEMENT
Article continues below this ad
Ricciardo's debut season with Renault was underwhelming. The Aussie suffered reliability issues on multiple occasions in 2019. Furthermore, he failed to challenge for a meaningful position consistently due to an unpredictable car. At 30, time's running out for the honey badger and he needs to make some difficult choices as his contract expires at the end of this season.
"He's a great driver and I hope he still goes on to achieve some success," concluded Horner