Why Did Lewis Hamilton Not Want to Race in Saudi Arabia?
Published 03/12/2023, 5:00 AM EDT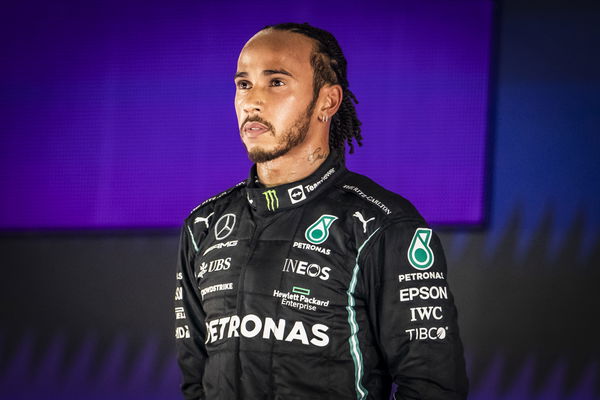 As the third F1 race in Saudi Arabia approaches, the question of whether F1 should be held in the country has come up again. Each time it has been featured on the calendar, one issue or another has made headlines surrounding it. For example, in its first year, the track wasn't completed until the last day, whereas in 2022, it was in close proximity to a site that was the target of a large-scale terrorist attack. So, racing is always much more than just an adventure on the track.
Over these issues, everyone has raised their concerns. But over one issue in particular, which was raised by Lewis Hamilton expressed his discomfort while racing in the country for the first time in 2021 and 2022. The reason for the discomfort? The condition of human rights in the country last year when it made headlines for 81 executions in a single day.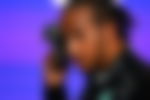 To cover these up, the country has been doing all measures possible possible. Amnesty International has accused Saudi Arabia of "sportswashing" its reputation, with the purchase of Newcastle United and the F1 Grand Prix being examples of this.
ADVERTISEMENT
Article continues below this ad
In 2021, expressing his concerns over the issue, the Mercedes driver was quoted by Autosport as saying, "Do I feel comfortable here? I wouldn't say I do, but it's not my choice to be here. The sport has taken the choice to be here and whether it's right or wrong, I think whilst we are here, again, I feel it is important to raise awareness."
Hamilton, a seven-time F1 champion, has used his platform to speak out about the issue. He believes that little has changed since last year and wants to see more done. He said, "It's not necessarily our responsibility that we're brought here but we try and do what we can, and I think it's important that we just try to educate ourselves. Ultimately it's the responsibility of those in power to really make changes, and we're not really seeing any. So we need to see more."
Saudi Arabian minister invites Lewis Hamilton to discuss concerns
The fate of the Saudi race had hung in the balance in 2022 in the wake of a missile attack on an oil facility near the Jeddah circuit, and F1's drivers came face-to-face with government chiefs amid their discussions about whether or not to continue with the weekend. As part of those meetings, Saudi's Minister of Sport, His Royal Highness Prince Abdulaziz Bin Turki Al-Faisal, offered Hamilton the chance to sit down and chat about his reservations about competing there.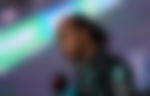 He told him openly that he could speak to him. Prince Abdulaziz said that Saudi Arabia wanted to be as open as possible about addressing concerns expressed by outsiders, which is why he wants the spotlight on the country. He further expressed that he is ready to sit with Hamilton because he thinks a lot of these issues ignite because there is no communication and no understanding of what's happening. However, no such talk took place, and the issue is still believed to persist.
Extending his invitation, in what many believe to be just a facade and diversion, the prince had said, "We're here for an open discussion and that's what I said, with the FIA and F1. We should sit together and understand the situation, because we're here together. That is why I openly spoke to the drivers, and spoke to Lewis directly, saying that if you want to discuss these issues, you're more than welcome to discuss it with me because he was saying that he couldn't find anyone to discuss it with.
Lewis Hamilton: "I just want to go home"
Things were very bad last year during the Saudi Arabian Grand Prix. The tensions were unprecedentedly high, but for Mercedes and Lewis Hamilton, there was another headache: the W13. Hamilton faced a tough time on the track during qualifying, failing to make it out of Q1 for the first time since the 2017 Brazilian Grand Prix.
ADVERTISEMENT
Article continues below this ad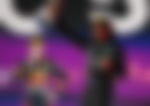 After the race, the Briton just reflected on the events of the entire weekend. He was quoted by CNN as saying, "I am so happy that everyone is safe, I am just looking forward to getting out. I just want to go home."
Last year in Saudi Arabia wasn't the first time that the Briton had brought up issues such as these. He donned the rainbow helmet in Qatar and protested in other places as well. Many believe that the regulation to ban the protests has come under pressure from Saudi Arabia and others to curb such protests.
ADVERTISEMENT
Article continues below this ad
WATCH THIS STORY: Bromance moments between Max Verstappen & Lewis Hamilton
Lewis and F1's return this weekend will be a major highlight of the year, despite it being only the second race. Another incident such as last year's will force F1 to take some drastic steps to ensure everyone's safety.
Edited By: Varunkumaar Chelladurai