Why Did Sebastian Vettel Leave Red Bull F1?
Published 02/10/2021, 8:15 AM EST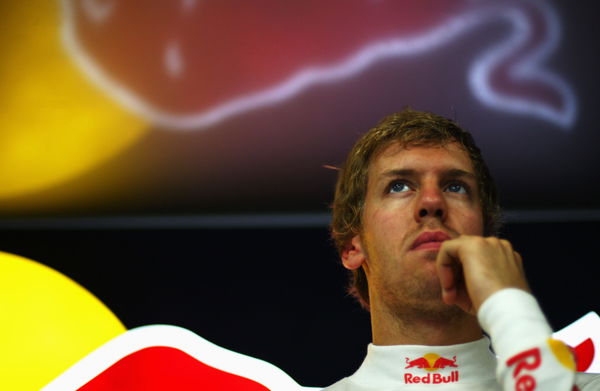 ---
---
Sebastian Vettel had a hugely successful run with Red Bull, becoming a quadruple champion in the process before leaving the team in 2014.
ADVERTISEMENT
Article continues below this ad
He came through the drivers' program at Red Bull. After his early promise at sister team Toro Rosso, capped by a maiden win at Monza, they promoted him to the senior team in 2009. And there was no looking back from there.
Beginning in 2010, he won four consecutive world titles on his way to stardom. He was the apple of the eye and the belle of the ball in the paddock. Only a madman would walk away from such success.
ADVERTISEMENT
Article continues below this ad
And he did just that when he announced his departure to Ferrari in 2014.
So, what was the reason behind him leaving the team where he etched his name into the history books?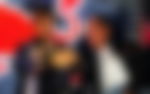 Incompetent Renault engine drove Sebastian Vettel away
The Red Bull F1 team ran with Renault engines behind the back of their cars for his whole tenure. It set the standard during the V8 era and was central to the German's success. However, with the onset of the turbo-hybrid era, that love affair ended.
Renault's power unit was shambolic. To make matters worse, Mercedes nailed the V6 and came out head and shoulders over the rest of the field in 2014. Sensing Red Bull's incompetence, he proceeded to leave for greener pastures.
Lure to follow in the footsteps of his hero – Michael Schumacher
The German has made little secret of the fact that he was trying to emulate his racing idol with the Ferrari move. Michael Schumacher was the heartthrob at Ferrari after reviving their fortunes. When Vettel joined them, they were facing a similar dry spell.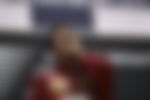 So, when the opportunity to drive the red car presented itself after Fernando Alonso's exit, he knew he had to seize it. This was the primary motivation behind his exit.
Overall desire to take on a fresh challenge
The German had been part of the team for the whole of his racing career. Even after the countless victories and a sustainable period of domination, he wished to leave the nest and set out to pursue different avenues. His former teammate Daniel Ricciardo also believes this was a reason for his departure.
ADVERTISEMENT
Article continues below this ad
"He achieved so much with them and he just needed a new challenge at the time."
But, as we all know, it did not exactly go to plan as Vettel fantasized. Although there were flashes of brilliance from both him as a driver and the team with its powerful engine, their partnership was ultimately a failure. Makes us wonder if he was better off staying with Red Bull.
ADVERTISEMENT
Article continues below this ad