Why Did Toyota Leave F1?
Published 12/21/2020, 10:13 AM EST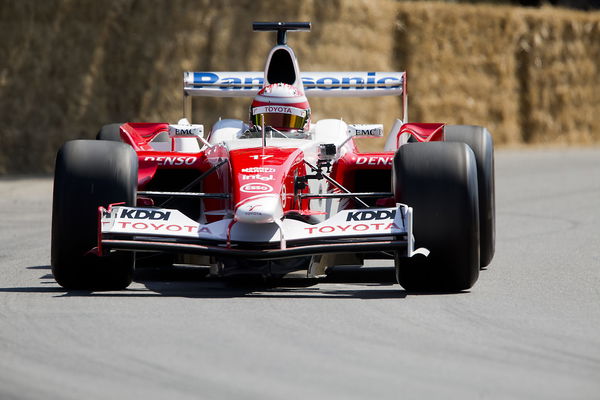 F1 is one of the most ravishing sports amidst the realm of motorsports, since time immemorial. However, the Japanese racing brand, Toyota left the F1 racing ground with a sudden settlement.
ADVERTISEMENT
Article continues below this ad
Toyota joined F1 in 2002 with enormous resources and was amongst the manufacturers. However, since its inception in F1 amassed no victories in its tenure of eight years. Further, with no success in the grid and economic crunch, they left in 2009. It suffered an operating loss of 750 billion yen, i.e. $8.3 billion had to go forward with such a decision.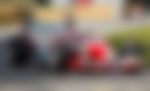 The president of the team, Akio Toyoda, expressed his heartfelt grief for withdrawing their name from the list of F1. Further, the consistent failure of the team affected financial stability immensely.
ADVERTISEMENT
Article continues below this ad
He stated, "This was a difficult but ultimately unavoidable decision," further added, "Since last year with the worsening economic climate, we have been struggling with the question of whether to continue in F1.
He continued, "We are pulling out of Formula One completely. I offer my deepest apologies to Toyota's many fans for not being able to achieve the results we had targeted.
Realizations of Toyota Motor Corporation
The decision aired in 2009, by the team's authority in a news conference in Tokyo took everyone by surprise. It was a fact known by all that Toyota was not doing well in F1 since their arrival. Though it was one of the biggest companies with great financial equipment, it suffered an enormous loss.
The statement provided by the company read, "Toyota Motor Corporation (TMC) announces it plans to withdraw from the FIA Formula 1 world championship at the end of the 2009 season," it further added, "However, when considering TMC's motorsports actitives next year and beyond from a comprehensive mid-term viewpoint reflecting the current severe economic realities, TMC decided to withdraw from F1"
Subsequently, the contract signed by Toyota quoted their stay till 2012. Further, their team principal John Howett was also reluctant on the fact that the team will get a podium finish by 2010. However, the budget cap was on serious adjustments though for the participation in the races.
The team conversely was on terms to sign racers like Kimi Raikkonen and Robert Kubica, intending to dominate races. Further, they signed their racers Jarno Trulli and Timo Glock off from the contract.
ADVERTISEMENT
Article continues below this ad
The statement inked, "TMC also wants to express its heartfelt gratitude to all Panasonic Toyota Racing drivers to date and to all Toyota Motorsport GmbH employees who have helped make the team's achievements possible.
It further read, "TMC intends to do its best to find a solution for those parties who will be affected by any inconvenience this decision may cause."
The withdrawal of such an eminent team from the F1 racing motorsport further created havoc in others. The leave of Toyota also left a few other teams at stake. However, Toyota decided to participate in other less ravishing sport like F1 in the future. Further, it would "contribute to further development of motorsports by supporting grassroots races and planning events in which it is easy for people to participate."
ADVERTISEMENT
Article continues below this ad