Why Do They Call It Formula 1?
Published 10/09/2021, 8:37 AM EDT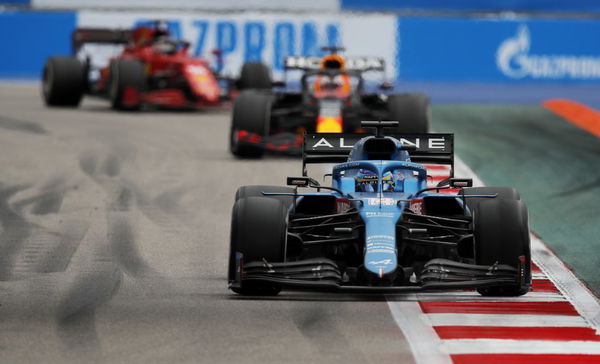 ---
---
Formula 1 has easily become one of the most entertaining sports of our generation. However, while most sports and sport series have very straightforward names, F1 stands out from the lot. The name resonating nothing close to motorsports; the now well-recognized epithet has a lot of meaning behind it.
ADVERTISEMENT
Article continues below this ad
To understand the origins of the name, one must go to the genesis of the sport. In 1946, the Commission Sportive Internationale [CSI] looked to reignite motorsports after the Second World War. Augustine Perouse set the wheels turning in the discussions for a new Grand Prix formula.
ADVERTISEMENT
Article continues below this ad
As the FIA was established, Marquis Antonio Brivio-Sforza represented Italy on the committee. A racer from Milan, we credit the Italian for ideating the F1 championship.
After three years, in 1949, they confirmed the FIA Formula One World Championship for 1950, in which the FIA will elect a World Champion at the end of the season.
Why the name Formula 1?
When the racing category came into the works in 1946, the CSI felt that the designation 'formula' summarized a racing division. It also refers to the set of rules that the sport so strictly revolves around. So, it went through the names Formula Internationale and, very briefly, Formula A.
In the end, the title landed on the one we know today. Formula 1 was more congruent, representing the premier formula of motorsport.
However, it took a short while to become the premier league we know today. The first season of the sport in 1950 saw only 7 rounds, all for just one championship title. The drivers fought solely for their crown till 1958 when the constructors' championship was introduced.
ADVERTISEMENT
Article continues below this ad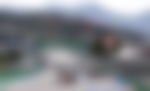 Well-known as the pinnacle of motorsport, Formula 1 was the truly apt title. Additionally, the feeder series draws inspiration from the name. F2 and F3 and the young Formula E often lead the road to a seat in the big league.
Regardless of the number on the name, the sport grew to be a success; it only lived up to the title given to it. Well-known and loved, the rivalries, the machines, the sportsmanship, and the wonderful locations- everything about the sport has made it as appealing as it is today.
ADVERTISEMENT
Article continues below this ad
Watch this story: Road cars inspired from F1 technology