Why Does British-Born F1 Driver Alex Albon Race Under a Thai Flag?
Published 09/10/2021, 10:11 AM EDT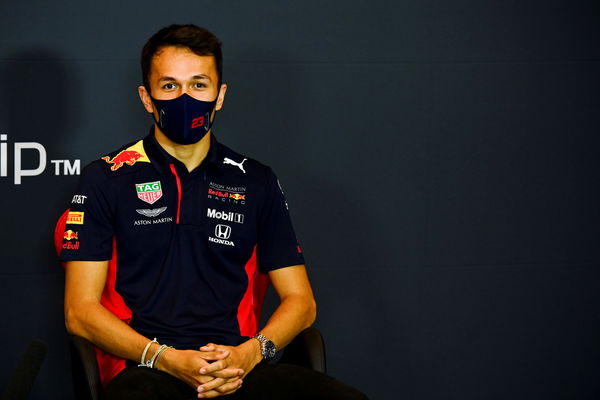 ---
---
Williams F1 will reunite us with Alex Albon as the driver takes George Russell's seat. As Albon gets ready for his return, the British driver will continue to represent the Thai flag in 2022.
ADVERTISEMENT
Article continues below this ad
Albon is the only Thai driver in F1's modern era. Before him, Prince Birabongse Bhanudej Bhanubandh, or 'B Bira' graced the tracks in the 50s. Born to a British father and a Thai mother, Albon chose to race under Thailand's flag.
Representing Thailand
ADVERTISEMENT
Article continues below this ad
Born and raised in the UK, Albon's father was a racing driver. Nigel Albon seconded Albon's decision to drive with a Thai license; the driver wanted to stand in for a nation that didn't have any representatives in Motorsport.
Albon once said, "I stand in pride. Motorsport in Thailand isn't actually that big." Without an official home race to his name, Albon wished to race in Thailand. "It's improving … Hopefully, we can have a race there, that would be my dream."
Racing under the Thai flag has been an important aspect for Albon. "It's been a long time since there's been a Thai in Formula 1 and I'm just hoping to do everyone proud." 
Alex stands strong in his allegiance with the country. "Motorsport is getting bigger in Thailand and I'd hope they have someone to root for in F1." Needless to say, he has certainly made the nation proud again as he suits up for the next season.
Mutual love for Alex Albon
In 2020, Albon visited the country in the fall and received a big surprise. For the first time in his career, Albon was taken aback by his fame. "There were billboards and trains stickered up with my face on. I'm quite shy, so to see all that was a bit of a shock."
ADVERTISEMENT
Article continues below this ad
With billboards now admiring the driver, Albon keeps Thailand close to his heart as well.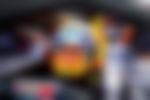 Albon paid tribute to the history of the country on his 2020 lid. Explaining the story of a famous Thai king. "In Thailand, the royal family are extremely highly respected and King Rama IX was one of the most respected people in Thailand." As a result, Albon had the number nine in Thai on his helmet, as an ode to the king's symbol.
ADVERTISEMENT
Article continues below this ad
Alex Albon will bring back the Thai heritage to the F1 track, and the excitement is high. Conceivably, the Williams– Albon signing will give us thrilling on-track battles in the future.
Watch this story: Shortest F1 Drivers Ever Featuring Yuki Tsunoda & Lando Norris