Why Does Red Bull's Max Verstappen Use #33 in F1?
Published 11/12/2020, 11:30 AM EST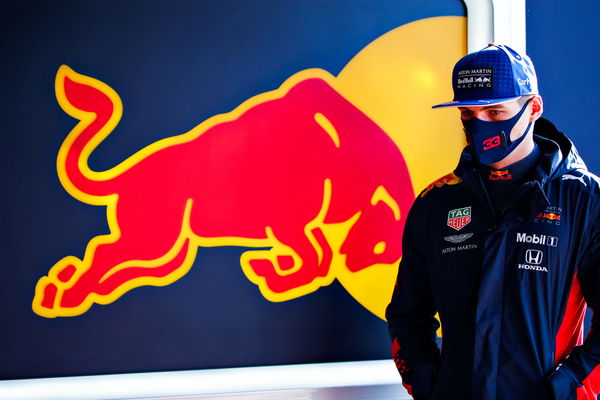 ---
---
Max Verstappen and the #33 share an unbreakable bond. It is the Dutchman's racing number ever since his term in F1 started. Not only is the number used on his cockpit but also in merchandise and brands to tag Verstappen. MV33 is vastly popular on social media for the posts and tags related to the Flying Dutchman.
ADVERTISEMENT
Article continues below this ad
The widely asked question is, why does Max Verstappen use the number 33 on his car? There were ample other numbers for him to use, but he opted for the number 33.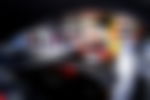 According to sources, Verstappen had an affinity towards the number three. However, Daniel Ricciardo booked the number under his name. Nevertheless, Max is happy with his choice of the number as it has earned him a lot of good luck so far.
ADVERTISEMENT
Article continues below this ad
In a video, when he was inquired about his choice of number 33, he expressed, "Actually my favorite number is 3 but it was taken already by Daniel Ricciardo, so I couldn't but then also, I'll just add another 3 behind it; its double luck."
He also claimed how he likes the shape of the number three – "It looks cool," and the number 33 works out better for him in the arena of luck too.
The Dutchman in his boyhood days raced with the same number '33' and shipping into F1 with the same number meant a great deal for him.
He tweeted, "Since I was a young kid I was racing around with this number. So I thought it is nice to keep that in F1 aswell! #33"
Success with Max Verstappen's 33
The number proved to be quite significant as it helped him in the development of his career, as he believes. He witnessed numerous sparkling deals and career peaks with the number.
The #33 cockpit has yielded him several accolades to celebrate in his such a short term in the realm of F1.
In a count of 115 Grand Prix since 2015, Verstappen has amassed 2 poles, and 40 podium finishes. He has also bagged 9 victories and 9 fastest laps with 1110 points.
ADVERTISEMENT
Article continues below this ad
He drove his maiden race in F1 at 17 and claimed the award of being the youngest motorist in the F1 realm to compete at the pinnacle of the motorsports world.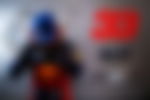 The number 33 is impressively synonymous with the name Max Verstappen. He, with his stupefying racing form, has amassed a legion of fans to cheer for him. There are certain brands that hoard the same number to identify with Max Verstappen's tag.
ADVERTISEMENT
Article continues below this ad